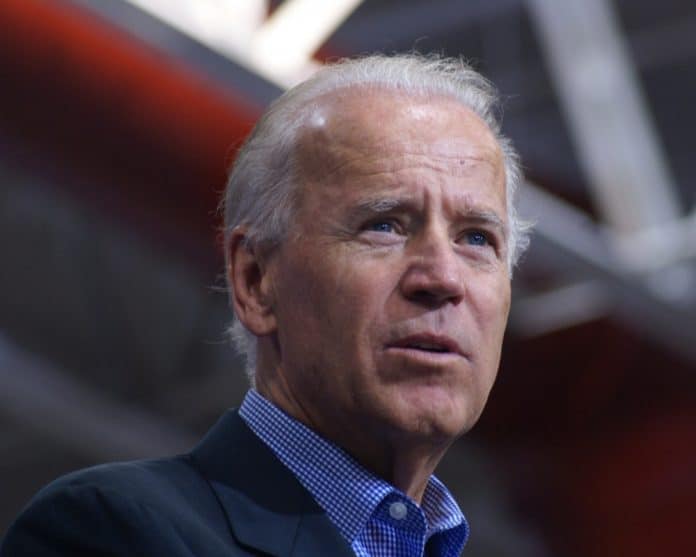 Both former Vice President Joe Biden and his wife Jill were in Florida this week raising money for his presidential campaign.
Biden dispatched his wife to Tampa where was introduced by Democratic strategist Ana Cruz, partner to Tampa Mayor Jane Castor, and immediately joked that you have not lived until you've changed clothes in the restroom of the Tampa Airport. She talked largely about her personal story and her husband's decision to run but also took a shot at President Donald Trump insisting he was trying to "reverse every good thing we achieved."
"When they cut to the president of the United States you call your kids in from the other room because you want them to hear what they say," she said.
Biden himself made two stops in the Sunshine State this week, first in Windermere, at the home of prominent defense attorney Mark Nejame. A day after Trump announced the death of the leader of ISIS, Biden blasted the president.
"I'm glad President Trump ordered the mission," Biden said. "But as more details of the raid emerge, it's clear that this victory was not due to Donald Trump's leadership. It happened despite his ineptitude as commander-in-chief."
At the Orlando area fundraiser, Biden continued that line of attack, insisting the president has "no idea what he is talking about" when it comes to foreign policy.
The former vice president was not close done with his attacks on the president, asking if anyone had ever heard of people vouch for Trump's character. Biden also called 2020  "the most important election, no matter how old any of you are, not because I'm running, but because of the man who occupies the White House."
"We have never seen his like before," Biden said of Trump. "He's a charlatan who has done what charlatans in the past have done: divide the American people."
Biden admitted he's taking hits in the polls, insisting his fellow Democrats "beat up" on him "because I'm not the socialist." He also took aim at how the more liberal candidates would have to sharply raise taxes for "Medicare for All" proposals.
Looking ahead to the general election, Biden said he thinks the key to victory lies in the middle of the electorate and with the middle class.
"There are still a lot of people out there who are afraid," Biden warned. "And they tend to be people who work working-class jobs…we talk about them as if they must all be racist. But these same folks voted for a black guy and an Irishman.
"So what happened?" he asked. "We didn't pay attention to them during the last campaign."
Biden wrapped up his fundraising day in Palm Beach Gardens at the home of personal injury attorney Sean Domnick. Once again, Biden repeated his insistence that an impeachment inquiry is needed.
"Those of you who do know me know you've never ever heard me talk about a president the way I am talking today. I had significant disagreements with W, he's a decent guy, I just had real disagreements with him. I had disagreements with President Reagan, who I knew well," Biden said. "But I never quite thought we'd be where we are."
The campaign did not release totals for the amount of money they raised at any of the three events in Florida.
Reach Mike Synan at mike.synan@floridadaily.com.
Latest posts by MIKE SYNAN
(see all)