With 20 candidates for the Democratic presidential nomination taking part in debates on Wednesday and Thursday, a new poll shows former Vice President Joe Biden is the man to beat in Florida.
On Tuesday, Florida Politics released a survey of Florida Democrats from St. Pete's Polls showing Biden with a commanding lead in the Sunshine State.
Biden is out front with 47 percent while U.S. Sen. Elizabeth Warren, D-Mass., stands in distant second with 12 percent. South Bend Mayor Peter Buttigieg and U.S. Sen. Bernie Sanders, I-Vt., are battling for third with 8 percent apiece followed by U.S. Sen. Kamala Harris, D-Calif., with 6 percent, U.S. Sen. Cory Booker, D-NJ, with 3 percent and former U.S. Rep. Beto O'Rourke, D-Tex., with 2 percent. While 7 percent opt for someone else, 6 percent remain undecided.
Asked what they are looking for in a candidate, most Florida Democrats–56 percent–say their top priority is defeating President Donald Trump while 36 percent are looking for someone who shares their values.
The poll of 2,022 likely Democratic primary voters in Florida was taken from June 22-June 23 and had a margin of error of +/- 2.2 percent.
Last week, Quinnipiac University released a poll of Florida Democrats which also showed Biden with a commanding lead. Biden took 41 percent in that poll followed by Sanders with 14 percent, Warren with 12 percent, Buttigieg with 8 percent, Harris with 6 percent and the rest of the field with 1 percent or less.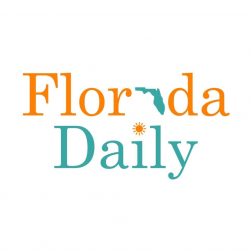 Latest posts by Florida Daily
(see all)