On Tuesday, USA Today and Suffolk University released a new poll that shows President Joe Biden is in bad shape in Florida.
Biden is upside down with 53 percent of Florida voters disapproving of his performance in the White House while 39 percent approve. The president is seen as unfavorable by 54 percent while 43 percent view him favorably.
Asked about his handling of the COVID pandemic, 48 percent of those surveyed disapprove of Biden's performance while 45 percent approve. Biden scores lower with the economy with 57 percent of Florida voters disapproving of his handling of it while 36 percent approve.
When asked about the most important issue in 2022, 20 percent of Florida voters say jobs and the economy, 15 percent point to immigration while 13 percent cite inflation. COVID is the top issue of 9 percent while the same percentage say the most important issue is crime while 8 percent say education and 7 percent say healthcare.
A majority of those surveyed–58 percent–say the nation is on the wrong track while 28 percent say the nation is headed in the right direction.
Matched against potential Republican opponents for 2024, Biden trails against former President Donald Trump and Gov. Ron DeSantis. Trump leads Biden 47 percent to 44 percent. DeSantis does even better, leading Biden in Florida 52 percent to 44 percent. Biden even trails former U.S. Sec. of State Hillary Clinton 46 percent to 43 percent in a possible Democratic primary.
The poll of 500 likely voters in Florida was taken from Jan. 26 through Jan. 29 and had a margin of error of +/- 4.4 percent.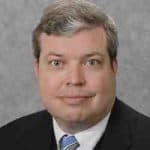 Latest posts by Kevin Derby
(see all)