With former Vice President Joe Biden joining the Democratic presidential field this week, he has become the odds on favorite to win that party's nomination, according to SportsBetting.ag.
While Biden's odds had been bouncing back and forth–as high as 6/1 and as low as 10/1–he is now the favorite at 3/1.
Still, there is a dark horse who has been moving up on the oddsmaker's board in South Bend Mayor Pete Buttigieg.
Bernie Sanders, Kamala Harris and Beto O'Rourke have all taken turns as the odds favorite for the Democratic nominee, but the biggest mover on the board has been Mayor Pete Buttigieg. His party odds on February 1 were 33/1, and now he's listed as the second favorite behind Biden. His odds for the presidential election on that date were 100/1," SportsBetting.ag noted on Thursday.
Buttigieg is right behind Biden with odds 4/1 followed by U.S. Sen. Bernie Sanders, I-Vt., at 5/1, former U.S. Rep. Beto O'Rourke, D-Tex., at 7/1 and U.S. Sen. Kamala Harris, D-Calif., at 8/1. Businessman Andrew Yang is also moving up with his current odds set at 16/1.
Three members of the U.S. Senate–U.S. Sens. Cory Booker, D-NJ, Amy Klobuchar, D-Minn., and Elizabeth Warren, D-Mass.–are at 25/1 followed by U.S. Sen. Kirsten Gillibrand, D-NY, at 33/1.,U.S. Rep. Tulsi Gabbard D-Hi., is at 40/1 followed by former Gov. John Hickenlooper, D-Col., and former U.S. HUD Sec. Julian Castro who both stand at 50/1.
The oddsmakers also gave odds to two governors who are currently not in the field. Gov. Andrew Cuomo, D-NY, has 50/1 odds for the Democratic nomination while Gov. Gavin Newsom, D-Calif., stands at 66/1.
Still, for the general election, President Donald Trump has 1/1 odds to win a second term while Biden gets 6/1 odds and Sanders and Buttigieg garner 8/1 odds.
Kevin Derby can be reached at Kevin.Derby@floridadaily.com.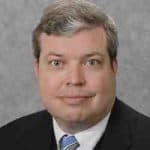 Latest posts by Kevin Derby
(see all)