Former Vice President Joe Biden has chosen his former primary rival U.S. Sen. Kamala Harris, D-Calif., to join him on the Democratic presidential ticket.
Biden made the announcement on Tuesday afternoon.
"You make a lot of important decisions as president. But the first one is who you select to be your vice president. I've decided that Kamala Harris is the best person to help me take this fight to Donald Trump and Mike Pence and then to lead this nation starting in January 2021," Biden announced.
"These aren't normal times," Biden added. "For the first time in our history, we're facing three historic crises — all at the same time. We're facing the worst pandemic in 100 years. The worst economic crisis since the Great Depression. The most powerful calls for racial justice in a generation. And we have a president who has both failed to lead on the virus — costing lives and decimating our economy — and fanned the flames of hate and division. I need someone working alongside me who is smart, tough, and ready to lead. Kamala is that person."
"Joe Biden can unify the American people because he's spent his life fighting for us. And as president, he'll build an America that lives up to our ideals," Harris insisted. "I'm honored to join him as our party's nominee for vice president, and do what it takes to make him our commander-in-chief."
 Republican National Committee (RNC) Chairwoman Ronna McDaniel took aim at the new pick
"A hiding, diminished, and incoherent Joe Biden didn't just select a vice-presidential candidate, he chose the person who would actually be in charge the next four years if he is somehow able to win. Kamala Harris' extreme positions, from raising taxes to abolishing private health insurance to comparing law enforcement officials to the KKK, show that the left-wing mob is controlling Biden's candidacy, just like they would control him as president. These radical policies might be popular among liberals, but they are well outside the mainstream for most Americans," said McDaniel.
After serving as district attorney of San Francisco, Harris was elected attorney general of California in 2010, edging Republican Steve Cooley. She routed Republican Ron Gould four years later. In 2016, with the support of then-President Barack Obama and Biden, she was elected to the U.S. Senate.
Harris ran for the Democratic presidential nomination in the 2020 election cycle but pulled out of the race in December as she failed to gain much traction, including struggling with fundraising.
Biden considered several women to be his running mate including U.S. Rep. Val Demings, D-Fla.
"For a little girl who grew up poor, black and female in the South to be considered during this process has been an incredible honor. I feel so blessed. To see a black woman nominated for the first time reaffirms my faith that in America, there is a place for every person to succeed no matter who they are or where they come from," Demings said on Tuesday. "In this time of crises, we deserve leadership that will not only put America back on track, but build back better. The Biden/Harris ticket promises to restore America's faith that we can defeat covid-19, save our crippled economy, restore honor and integrity to the White House, protect the rights, liberty, and safety of the American people, and expand access to health care and opportunity for all.
"I will continue to work to make the American Dream an attainable reality for every person in our country, and continue the struggle for a more perfect union. To that end, I am excited to do everything in my power to ensure that on January 20th, Joe Biden and Kamala Harris will be sworn in as president and vice president of the United States," Demings added.
Harris is the fourth woman to be included on a major party's presidential ticket, following in the footsteps of former U.S. Rep. Geraldine Ferraro, D-NY, former Gov. Sarah Palin, R-Alaska, and former U.S. Sec. of State Hillary Clinton. She is the first black woman and woman of Asian descent to be included on a major party's ticket. Harris is the second African American to be on a major party ticket.
Reach Kevin Derby at kevin.derby@floridadaily.com.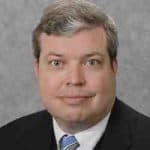 Latest posts by Kevin Derby
(see all)