Two months until Florida holds its primary, former Vice President Joe Biden is ahead of the large Democratic primary field in the Sunshine State according to a new poll.
On Wednesday, Florida Atlantic University's (FAU) Business and Economics Polling Initiative (BEPI) released a poll showing Biden ahead of the pack with 42 percent. U.S. Sen. Bernie Sanders, I-Vt., stands in distant second with 16 percent followed by U.S. Sen. Elizabeth Warren, D-Mass., with 10 percent.
The rest of the field stands in single digits. Former New York City Mayor Michael Bloomberg takes 7 percent followed by U.S. Sen. Amy Klobuchar, D-Minn., with 6 percent, businessman Andrew Yang with 5 percent and former South Bend Mayor Peter Buttigieg at 3 percent. U.S. Sen. Cory Booker, D-NJ, who pulled out of the race right after the poll was finished also stands at 3 percent. Businessman Tom Steyer takes 2 percent while U.S. Sen. Michael Bennet, D-Col., former U.S. Rep. John Delaney, D-Mary., and U.S. Rep. Tulsi Gabbard, D-Hi., all take 1 percent each. Former Gov. Deval Patrick, D-Mass., takes less than one-half of 1 percent while 4 percent prefer other candidates.
Most Democrats in Florida–54 percent–say their minds are made up but 46 percent of them could support another candidate as the primary draws closer.
"Joe Biden continues to be in a very strong position in Florida," said Monica Escaleras, the director of the FAU BEPI. "However, it will be interesting to see what impact the early contests in New Hampshire and Iowa will have on voters in Florida regarding their support for Biden."
Biden is rising especially when compared to an FAU poll of Florida Democrats taken back in September which saw him at 34 percent with Warren on his heels at 24 percent.
The poll of 494 likely Florida Democratic primary voters, part of a larger poll of 1,285 Florida voters, was taken from Jan. 9 through Jan. 12 and a had a margin of error of +/- 4.4 percent.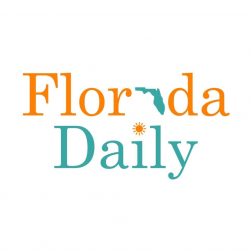 Latest posts by Florida Daily
(see all)