Outgoing Gov. John Kasich, R-Ohio, has opened the door to a third bid for the presidency.
After leading the U.S. House Budget Committee, Kasich ran for the Republican presidential nomination in the 2000 election cycle but dropped out quickly and threw his support behind then Texas Gov. George W. Bush. After being elected governor of Ohio in 2010, Kasich sought the Republican presidential nomination as a moderate alternative to Donald Trump. While he carried his home state and placed in New Hampshire, Kasich was left in the dust by Trump and U.S. Sen. Ted Cruz, R-Texas, who placed second.
Still, since then, Kasich has kept up a drumbeat of criticism against Trump which picked up after the midterm elections. Kasich returned to New Hampshire, home of the pivotal first presidential primary, last week, appearing at events in Manchester and Concord.
During his time in the Granite State, Kasich unveiled the latest version of his website and tried to reconnect with 2016 supporters, playing up a message to "fix America" and calling for more civility, something he stressed last time out.
"I was in New Hampshire today, meeting with old friends and new supporters, and I spoke about what we can all do to make a difference in our communities during these times of deep partisan division," Kasich noted. "This is a message that more and more Americans need to hear. We all instinctively know right from wrong but it will take each of us doing our part to drive real change.
"To help fuel that effort, I've launched a new website and plan to rally more people to help us return civility and compassion to our national discussion," he added. "We can make a difference. Each of us. Ready to fix America? It's up to us."
Kasich could make a third try for the GOP presidential nomination though most polls show Trump with the approval of an overwhelming majority of Republicans. If he does, Kasich looks likely to focus on New Hampshire which allows independents to vote in the presidential primary. Several incumbent presidents seeking reelection struggled in New Hampshire primaries on their way to losing in November: Gerald Ford in 1976, Jimmy Carter in 1980 and George H.W. Bush in 1992. Lyndon Johnson was left so bruised from his close primary win over U.S. Sen. Eugene McCarthy, D-Minn., which opened the door to U.S. Sen. Bobby Kennedy, D-NY, entering the race, that he dropped out of the race back in 1968.
The Ohio governor could also run as an independent, something he opened the door to in an interview with the Associated Press and he focused on the recent midterm elections.
"I think there's a vast ocean in the middle," Kasich told the Associated Press. "The middle has been numb, they didn't know what to do. But they did something they haven't done in 100 years, they voted. They turned out in unbelievable numbers to say we've had enough.
"Where that takes us, I can't quite tell. But if you have this big ocean in the middle, there's perhaps a chance for something that's unique in American history," Kasich added.
"In an era of all this change, why wouldn't we think there could be fundamental political change? The day will come, I think. When it will happen, I don't know," Kasich said.
"To me, there is a very positive message. And that is: Americans don't want the negativity. They don't want the chaos. They don't want the divide," he insisted.
Kevin Derby can be reached at Kevin.Derby@floridadaily.com.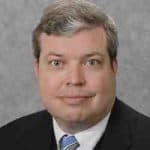 Latest posts by Kevin Derby
(see all)