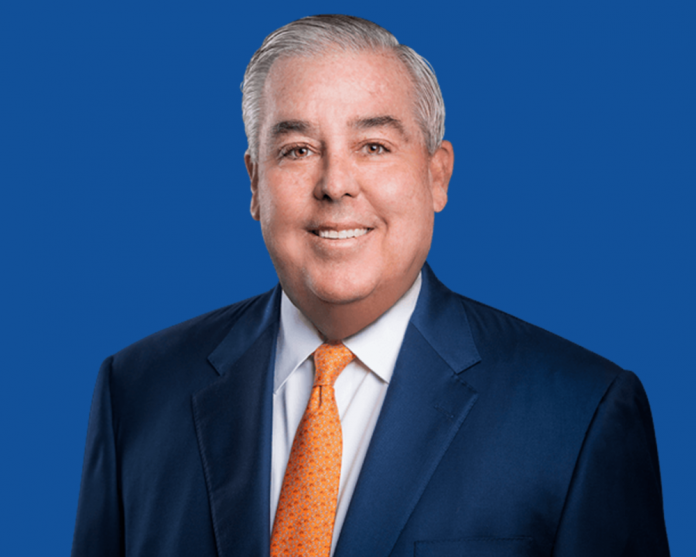 John Morgan sounds like a man who is almost done with Florida politics.
"It's weird getting old." the famous lawyer said in the aftermath of the election.
Morgan spearheaded the effort on Amendment 2 that will raise the minimum wage in Florida, saying he did it for the right reasons.
"I decided to step on what I call 'political philanthropy,' and to take a chance and put this in front of the voters," Morgan said. Morgan said he spent $6 million dollars of his own money on the effort.
"All of the money and all of the time was well worth it," Morgan said. "What we did was immediately improve the lives of 2.5 million people. You cannot understate what this is going to mean to these families and these children."
Starting next year, the minimum wage will rise to $10 an hour, then go up another dollar each year until it finally reaches $15 in 2026.
Despite getting Amendment 2 over the finish line with more than 60 percent of the vote, Morgan, who also led the charge on amendments expanding medical marijuana, said this is his last effort to change the Florida Constitution at the ballot box.
"I never see myself doing another amendment. They've made it really difficult to so amendments in Florida, making it probably triple what I spent on this to do a new amendment," Morgan said, called it great news for many in Tallahassee. "The better news for the legislators and the special interests and the Chamber of Commerce in Tallahassee is John Morgan is done."
Morgan has often clashed with politicians, especially Republicans, but was quite complimentary to them after what he's experienced in the past two years.
"I never see a situation where I run for any political office in the state of Florida. I'm just as happy with Ron Desantis doing his good job up in Tallahassee," Morgan said, adding he has a lot of respect for incoming Senate President Wilton Simpson, R–Spring Hill, and incoming House Speaker Chris Sprowls, R–Palm Harbor.
Morgan pointed out to the media on a Zoom call that he was no longer a Democrat but was a No Party Affiliation voter. His words for his old party were not kind. Morgan called the Florida Democratic party "a joke" who could not compete with state Sen. Joe Gruters, R-Sarasota, and his team at the Republican Party of Florida (RPOF).
"Joe Gruters and the Republican Party run circles around the Florida Democratic Party," Morgan said, adding that Florida is much more a southern state than people are willing to admit.
He also took shots at state Agriculture Commissioner Nikki Fried. Morgan was a prominent supporter of her first run for statewide office in 2018 but now insists she is too beholden to big sugar interests in South Florida.
"To me, Nikki Fried has disqualified herself from any future statewide office in the Democratic Party," he said. "I'm sorry to say that because I really thought she had a bright future. She can go work for sugar."
Morgan plans to shift from politics to philanthropy as he gets nearer to retirement while looking ahead to the full legalization of marijuana.
"We all know that, one day, marijuana will be legal in America. If it is going to happen tomorrow, why not do it today…. Legalize recreational marijuana because it is a job creator.  It is a tax creator. It boosts real estate. It boosts agriculture. It is a true 21st-century business, and the time has come for the United States of America, not just Florida to legalize marijuana and just be done with it," Morgan said.
Morgan said he plans to split his time between Florida and Hawaii as much as he can.
Reach Mike Synan at mike.synan@floridadaily.com.
Latest posts by MIKE SYNAN
(see all)