Attorney John Morgan doubled down on his efforts to raise the minimum wage in Florida, showcasing his support for a proposed state constitutional amendment on the matter.
Morgan compared the effort to Amendment 2 which he championed back in 2016. Amendment 2 expanded the use of medical marijuana in the Sunshine State.
"In 2016, we completed our quest to secure medical marijuana in Florida," Morgan emailed supporters on Monday. "Now, I am fighting to ensure that all hard-working Floridians can earn a fair and livable wage.
"The Fair Wage Amendment raises Florida's minimum wage by slightly over $1 an hour to $10 per hour in 2021. Then it increases the hourly pay by $1 per hour each year until it reaches $15 per hour in 2026," Morgan added before offering an update on where the proposal currently stands.
"Right now, we have about half the petitions we need to make the ballot. We still need to collect another 200,000 petitions in the next five months and then need to get 60 percent or more of the vote in 2020," Morgan noted.
"There is no doubt in my mind that this is an uphill battle. But just like there were hundreds of thousands of families with sick children or parents that needed medical marijuana, there are hundreds of thousands of Floridians earning the minimum wage that cannot afford to live in Florida. We must fight so that all Floridians can have the dignity of earning a fair wage for a hard day's work," Morgan added.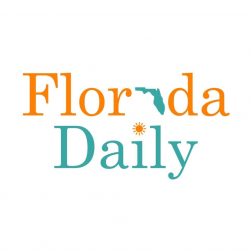 Latest posts by Florida Daily
(see all)