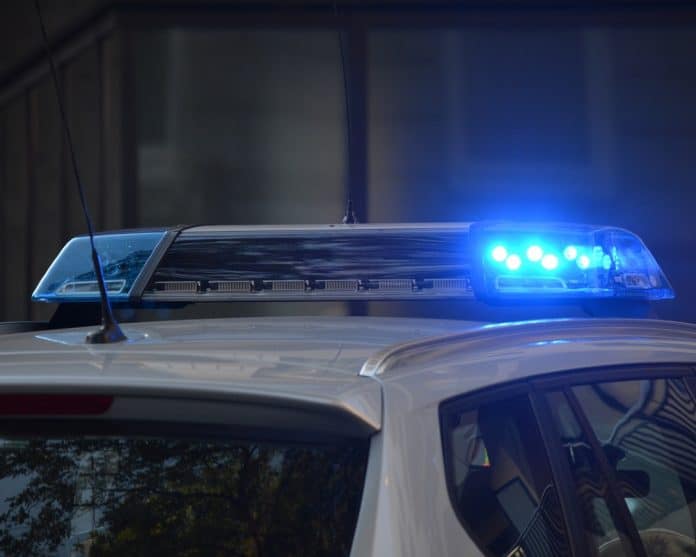 U.S. Rep. John Rutherford, R-Fla., is ready to once again push a bill that will crack down on criminals who target law enforcement officers.
In recent years, Rutherford, the former sheriff of Duval County, has been championing the "Protect and Serve Act" with former U.S. Rep. Val Demings, D-Fla., as the main cosponsor. According to Rutherford's office, the bill "would create federal penalties for individuals who deliberately target local, state, or federal law enforcement officers with violence."
The bill cleared the U.S. House in 2018 but failed to pass the U.S. Senate and Rutherford and Demings tried, once again, to get it through in 2019. They brought it back in 2021 and Rutherford announced last week that he would fight for it once again. U.S. Sen. Thom Tillis, R-NC, championed the bill in the U.S. Senate in recent years.
Rutherford brought the bill back at the start of the month and showcased it last with U.S. Reps. Josh Gottheimer, D-NJ, Elise Stefanik, R-NY, Jared Golden, D-Maine, Peter Stauber, R-Minn., and Dutch Ruppersburger, D-Mary., who are aming the dozen co-sponsors.
"Throughout my 40 plus years in law enforcement, including 12 as sheriff, I witnessed firsthand the dangers our officers face every day. As anti-police rhetoric and support for defunding our police departments continue to grow, our officers have become increasingly vulnerable to attack," said Rutherford. "To combat this violence, I introduced the bipartisan Protect and Serve Act, which will ensure those who violently target law enforcement officers are brought to justice. I am committed to restoring law and order in our communities, and am proud to once again spearhead a bipartisan solution to this issue in Congress."
"Each and every day, our law enforcement officers put on a bulletproof vest, kiss their spouses and children goodbye, and then put their lives on the line all day to look out for us," said Gottheimer. "For that reason and so much more, I'm proud to support this bipartisan legislation – to get the backs of those who get ours and impose federal penalties on individuals who deliberately target law enforcement officers with violence."
"Our law enforcement put their lives on the line every day to keep our communities safe," said Stefanik. "In the face of shameful anti-police rhetoric and dangerous soft on crime policies that have caused assaults against our officers to skyrocket, I am proud to stand up for our men and women in blue to ensure swift and proper penalties for those who egregiously attack our police."
"Law enforcement officers put themselves in harm's way to serve our communities every day," said Golden. "We must protect those who work to protect us and ensure that there are serious consequences for anyone who would choose to do them harm. I'm proud to support this bipartisan legislation."
"As a police officer for 23 years, I understand the dangers our law enforcement officers face every day," said Stauber. "Given the rising crime and violence against law enforcement due to the defund and disparage the police movement, it is more important now than ever that we support the brave men and women in blue who are serving our communities. I am proud to join Rep. Rutherford in reintroducing the Protect and Serve Act to ensure that criminals who attack law enforcement officers are swiftly brought to justice."
The National Fraternal Order of Police (FOP), Federal Law Enforcement Officers Association (FLEOA), National Association of Police Organizations (NAPO), Peace Officer Research Association of California (PORAC), Major County Sheriffs of America (MCSA), Major Cities Chiefs Association (MCCA), and the Sergeants Benevolent Association (SBA) are all backing the proposal.
The bill was sent to the U.S. House Judiciary Committee. No companion bill has been introduced in the Senate yet.
Florida Attorney General Ashley Moody has gone to bat for the proposal over the years, including writing to Congress in 2020.
"The act provides for a federal prison term of up to 10 years for anyone who knowingly assaults a law enforcement officer, causing serious bodily injury under circumstances where the crime affects interstate or foreign commerce. The call to action follows a disturbing increase in line-of-duty deaths nationwide—there are more officer deaths so far this year than all of 2019," Moody's office noted.
"Legislation identical to the Protect and Serve Act of 2019 received overwhelming, bipartisan support in passing the U.S. House just a few years ago, then somehow stalled. But this act is needed now more than ever, as law enforcement officer deaths are rising at an alarming pace. I am calling on our congressional leaders to demonstrate courage and stand up for our officers who risk their lives daily to protect American communities we all love. Pass the act," Moody said.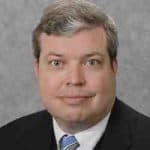 Latest posts by Kevin Derby
(see all)