This week, U.S. Rep. John Rutherford, R-Fla., brought back a proposal to crack down on criminals who target law enforcement officers.
In recent years, Rutherford, the former sheriff of Duval County, has been championing the "Protect and Serve Act" with U.S. Rep. Val Demings, D-Fla., as the main cosponsor. According to Rutherford's office, the bill "would create federal penalties for individuals who deliberately target local, state, or federal law enforcement officers with violence."
The bill cleared the U.S. House in 2018 but failed to pass the U.S. Senate and Rutherford and Demings tried, once again, to get it through in 2019.
"As a career law enforcement officer and former sheriff, I know what officers go through every day when they put on their uniform, say goodbye to their families, and go out on the streets doing the important work of protecting our communities," said Rutherford when he introduced the proposal in the last Congress. "That is why we are reintroducing the Protect and Serve Act, which the House passed last year with strong bipartisan support. I will keep fighting to ensure steep consequences for anyone who targets our law enforcement officers and I look forward to working with colleagues on both sides of the aisle to get this bipartisan bill signed into law. I want to thank Congresswoman Val Demings for her leadership on this bill and for her support of law enforcement officers across the country."
"Law enforcement officers have a tough job and it's an extremely dangerous one," said Demings in their last push for the bill. "I know, I did it for 27 years. Last year in Florida two sheriff's deputies were shot and killed while they were at a restaurant, trying to grab a meal before going back on patrol. Both deputies were in their twenties. Tragically, 22 officers were shot in ambush-style attacks nationwide last year. As law enforcement officers continue to work to enforce the laws with the highest moral and ethical standards and build relationships with the communities they serve, let's continue to work to keep them safe."
Rutherford filed the bill again this week with the support of U.S. Rep. Josh Gottheimer, D-NJ.
"Throughout my 40 plus years in law enforcement, including 12 as sheriff, I've seen firsthand the dangerous situations our men and women in law enforcement face every day," said Rutherford this week. "In Jacksonville, our memorial wall is filled with the names of many good police officers who laid down their lives in service to our community. With growing anti-police rhetoric and widespread efforts to defund police departments, officers are increasingly at risk to attacks. That's why I introduced the Protect and Serve Act, a bipartisan bill to create federal penalties for ambushing law enforcement."
Rutherford's bill was sent to the U.S. House Judiciary Committee this week.
In the last Congress, the bill stalled before the Judiciary Committee for more than a year though Rutherford added 35 more sponsors besides Demings. Florida Republican U.S. Reps. Brian Mast, Bill Posey, Greg Steube and Ted Yoho–all of whom are still in the House save Yoho who retired last year– also cosponsored the proposal. But there was no counterpart for most of 2019 and 2020 in the U.S. Senate.
This time out, the Senate version, introduced by U.S. Sen. Thom Tillis, R-NC, was introduced in March. So far Tillis has reeled in more than a dozen cosponsors, all on the Republican side, including U.S. Sen. Rick Scott, R-Fla.
"Law enforcement officers in North Carolina and across the country are heroes who risk their lives every day to protect our communities," said Tillis when he introduced the bill. "Those who commit senseless acts of violence against law enforcement officers must be held accountable for their actions, which is why I am proud to reintroduce this legislation that creates federal penalties for criminals who target law enforcement. They put their lives on the line to protect us, and we should do the work in Congress to protect them."
"Our brave law enforcement officers risk their lives every day to keep us safe, and it's disgusting that they have become targets of violence, harassment and abuse," said Scott. "I'm proud to join my colleagues to support the Protect and Serve Act to stand with the brave men and women of law enforcement who serve our communities. I'll never stop fighting to support our law enforcement and ensure those who wish them harm are prosecuted to the fullest extent of the law."
The National Fraternal Order of Police, National Association of Police Organizations, Federal Law Enforcement Officers Association, Sergeants Benevolent Association and Major County Sheriffs of America are all backing the proposal.
Florida Attorney General Ashley Moody went to bat for the proposal last year, including writing to Congress.
"The act provides for a federal prison term of up to 10 years for anyone who knowingly assaults a law enforcement officer, causing serious bodily injury under circumstances where the crime affects interstate or foreign commerce. The call to action follows a disturbing increase in line-of-duty deaths nationwide—there are more officer deaths so far this year than all of 2019," Moody's office noted.
"Legislation identical to the Protect and Serve Act of 2019 received overwhelming, bipartisan support in passing the U.S. House just a few years ago, then somehow stalled. But this act is needed now more than ever, as law enforcement officer deaths are rising at an alarming pace. I am calling on our congressional leaders to demonstrate courage and stand up for our officers who risk their lives daily to protect American communities we all love. Pass the act," Moody said.
Reach Kevin Derby at kevin.derby@floridadaily.com.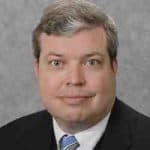 Latest posts by Kevin Derby
(see all)