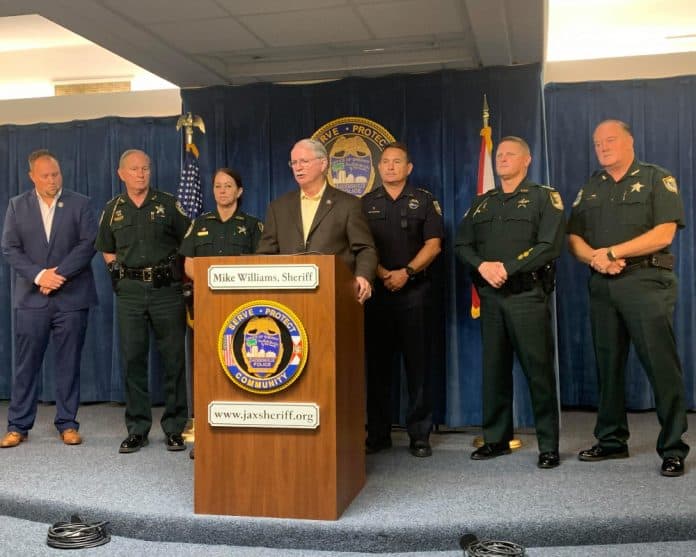 At a roundtable event on the First Coast on Thursday, U.S. Rep. John Rutherford, R-Fla., called for Congress to do more to support law enforcement.
Before being elected to Congress in 2016, Rutherford served in law enforcement, including three terms as sheriff of Duval County.
Several local law enforcement leaders from Northeast Florida attended the event including Duval County Sheriff Mike Williams, Nassau County Sheriff Bill Leeper, St. Johns County Sheriff Robert Hardwick, Clay County Sheriff Michelle Cook and Bradford County Sheriff Gordon Smith. Fraternal Order of Police (FOP) Vice President Sgt. Randy Reeves also attended the event.
U.S. Rep. John Katko, R-NY, who leads Republicans on the U.S. House Homeland Security Committee, and U.S. Rep. Greg Pence, R-Ind., attended the roundtable virtually.
Rutherford's office presented several takeaways from the roundtable including "cuts to police funding lead to increased crime and longer response times; ending qualified immunity would prevent good police officers from confidently carrying out their duties and would lead to police shortages; accreditation remains an important tool in building strong relationships between agencies and communities;" and "policing improves by building community trust and allowing agencies flexibility to make changes based on the situation on the ground, not through federal mandates."
Rutherford took aim at efforts "to delegitimize, demoralize, and defund law enforcement" and called for Congress to do more to help law enforcement.
"Congress has a responsibility to support the men and women in blue who risk their lives every day to keep our communities safe. I greatly appreciate hearing from Northeast Florida law enforcement leaders today about how we in Congress can help make their jobs easier and safer," Rutherford said.
Reach Kevin Derby at kevin.derby@floridadaily.com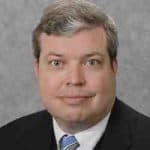 Latest posts by Kevin Derby
(see all)