Having been named to the U.S. House Appropriations Committee last month, freshman U.S. Rep. John Rutherford, R-Fla., is already ensuring funds go to expand the military's role on the First Coast.
Rutherford weighed in on Wednesday on the Defense Appropriations bill which cleared the House Appropriations Committee. The bill sent almost $675 billion to the Defense Department, including $606.5 billion in base discretionary funding, $17 billion more than last year.
The bill adds three Littoral Combat Ships, six E-2D Advanced Hawkeyes, ten P-8A Poseidon aircraft, four MQ-4C Triton unmanned aerial vehicle and continues support of the A-29 Super Tucano aircraft which are manufactured in Jacksonville.
On Wednesday, Rutherford called the bill a win for the First Coast.
"This critical legislation furthers my commitment to Northeast Floridians to make America stronger and safer," said Rutherford. "With the ever-present threats to our nation's security, it is vital that we support the Department of Defense and our men and women in uniform with the funding and resources they need to fulfill their missions. This bill fully funds the largest pay raise for our servicemembers in almost a decade, as we owe them and their families our strong support given the sacrifices they make every day to defend us and our allies around the world.
"I am especially proud that this bill includes critical funding for Northeast Florida's military installations and service members," the Northeast Florida Republican added. "Of importance to NS Mayport, this bill adds onto the support for the Littoral Combat Ship program, funding three more ships. This is in addition to the training and support facilities that were funded in the Military Construction Appropriations bill which passed the House last week. Not only are the programs funded in this legislation in our national interest, they will bring economic opportunity and jobs to Northeast Florida for years to come."
The bill now heads to the full House for consideration.
Kevin Derby can be reached at Kevin.Derby@floridadaily.com.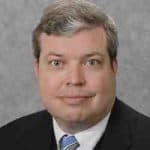 Latest posts by Kevin Derby
(see all)