From his seat on the U.S. House Transportation, and Housing and Urban Development (THUD) Appropriations Subcommittee, U.S. Rep. John Rutherford, R-Fla., announced that the Jacksonville Port Authority (JAXPORT) is getting $20 million for port infrastructure improvements which could create up to 15,000 new jobs.
Rutherford announced that the funds will be used to update a cargo terminal on Blount Island as JAXPORT readies for larger vessels that will be arriving after the expansion of the Panama and the Suez Canals. The funds are part of the U.S. Department of Transportation's Better Utilizing Investments to Leverage Development (BUILD) grant program.
"Today's incredible news is just another installment of the sustained federal investment that Northeast Florida has experienced in recent years," said Rutherford on Wednesday. "It's clear that the Trump administration sees our region as a major logistics hub of the Eastern Seaboard. In fact, JAXPORT continues to set record cargo volumes, currently in its fourth consecutive record-breaking year.
"This progress is fueled by the double-digit growth in Asian container volumes and the continuous support from my colleagues on the House Appropriations Committee, the federal government, and the folks at JAXPORT working hard every day to keep our port city thriving. A special thank you goes to Transportation Secretary Chao for making these investments a reality," Rutherford added.
"This project is expected to create an additional 15,000 jobs, with an estimated $24 return for every $1 invested," the congressman's office noted.
JAXPORT is one of the region's major economic engines, supporting $26 billion in total economic output, 132,000 jobs and $727 million in revenue–almost $170 million of that directly–for the state and local governments.
Reach Kevin Derby at kevin.derby@floridadaily.com.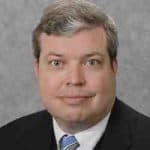 Latest posts by KEVIN DERBY
(see all)