This week, U.S. Rep. John Rutherford, R-Fla., was honored for introducing the "Student, Teachers, and Officers Preventing (STOP) School Violence Act."
Rutherford was honored with the 2018 Security Industry Association (SIA) Legislator of the Year award for his work on the STOP School Violence Act which passed in March.
"I am honored to receive the SIA Legislator of the Year Award. It is important that we work together to equip our schools with the latest technology and train our students, teachers and administrators on how to identify signs of violence, so that we prevent violent acts before they happen," said Rutherford this week.
"I am thankful for the hard work of groups like SIA and Sandy Hook Promise who worked side-by-side with us to make this bill a reality," Rutherford added. "As a 41-year veteran of law enforcement and sheriff of Jacksonville for 12 years, I know firsthand that school security requires a multi-layered approach. That is why I was proud to introduce the STOP School Violence Act, to prevent more tragedies like we have witnessed in Parkland, Florida, and across the country. As I used to say during my time in law enforcement, I don't want to be the best first responder to a mass-casualty event; I want to prevent that horrible act before it ever occurs. I look forward to continuing to work with my colleagues in Congress to give our states, localities, and tribes the resources and training they need to stop violent events before they occur and keep our schools and our communities safe."
Introduced by Rutherford at the end of January, before the Parkland shooting, the proposal "would create a grant program to train students, teachers, school officials, and local law enforcement how to identify and intervene early when signs of violence arise, create a coordinated reporting system, and implement FBI & Secret Service-based school threat assessment protocols to prevent school shootings before they happen" and "would boost school efforts to develop violence prevention programs and coordinate with law enforcement to improve school."
The bill had 100 cosponsors in the U.S. House with U.S. Rep. Ted Deutch, D-Fla., as one of the original cosponsors. If passed, the bill would reauthorize the 2001 Secure Our Schools program and authorize $50 million in federal funds for schools to improve their security.
Kevin Derby can be reached at Kevin.Derby@floridadaily.com.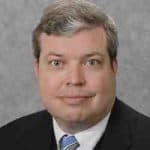 Latest posts by Kevin Derby
(see all)