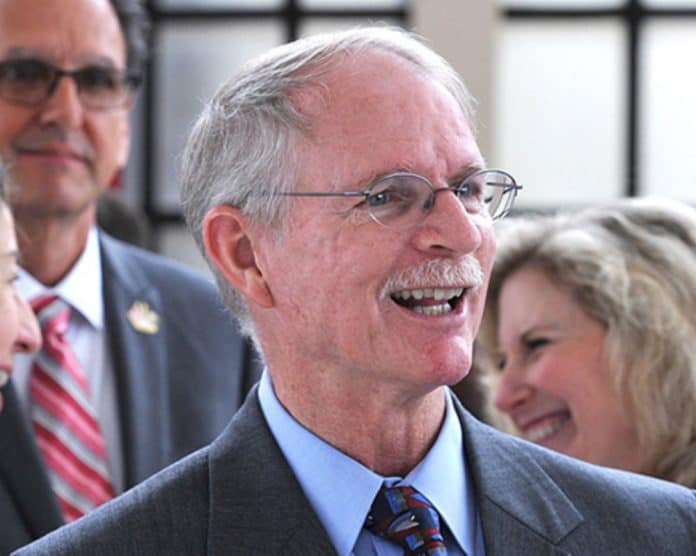 With a handful of exceptions–namely U.S. Rep. Debbie Mucarsel-Powell, D-Fla., trying to fend off Miami Dade Mayor Carlos Gimenez in South Florida–most of the congressional races in the Sunshine State aren't expected to be close on Election Day.
While the GOP isn't expected to come anywhere near flipping the U.S. House, one Florida Republican congressman appears to be in excellent shape with three and a half weeks to go.
U.S. Rep. John Rutherford, R-Fla., wasn't exactly a top target for Democrats but he did draw a top challenger in Donna Deegan. Well known on the First Coast for her decades as a local news anchor and her efforts against breast cancer through the Donna Foundation, Deegan should have been poised to offer Rutherford some competition even if she was an underdog. Following her own inspiring fights with breast cancer, Deegan's efforts to help other women have made a real impact on the First Coast, including the annual marathon she puts on to support her foundation and the Mayo Clinic.
Still, Deegan simply has not taken off the way Democrats hoped and Republicans feared, something which a new poll served to underscore.
The University of North Florida (UNF) released a poll this week showing Rutherford taking 57 percent with Deegan lagging behind at 38 percent while 3 percent back other candidates though the only one out there is write-in candidate Gary Koniz. The district, which includes all of Nassau County and parts of Duval and St. Johns Counties, leans Republican with the GOP making up 49 percent of voters here while 28 percent are Democrats and 23 percent of them are outside the major parties. Donald Trump took more than 61 percent of the vote here in 2016 while Hillary Clinton pulled less than 34 percent.
While doing better than Clinton did four years ago, Deegan looks headed to the same fate that a fellow newscaster did when she ran on the First Coast. Back in 2010, longtime Jacksonville news anchor Deborah Ginalouis ran for a state Senate seat against Republican John Thrasher. Gianoulis focused on education but was left in the dust in a good year for Republicans. When the smoke cleared, Gianoulis took just under 40 percent, a good 20 percent behind Thrasher. This election cycle looks better for Democrats but, unless something changes, Deegan looks to be following in Gianouls' footsteps.
Likely headed for a third term, Rutherford has made his mark on the powerful U.S. House Appropriations Committee. Erick Aguilar looked to run to the congressman's right in the primary but Rutherford pulled more than 80 percent back in August. After 12 years as Duval County's sheriff and two terms in Congress, Rutherford has easily nailed down the Republican base.
With a seat on the Appropriations Committee, Rutherford is building on the work of former U.S. Reps. Charlie Bennett, D-Fla., Tillie Fowler, R-Fla., and Ander Crenshaw, R-Fla., to bring federal dollars to Jacksonville and the First Coast, namely to help the Navy bases in the area and the port. Unless Deegan drastically turns things around, Rutherford will have two more years to continue those efforts.
Kevin Derby wrote this analysis. He can be reached at kevin.derby@floridadaily.com.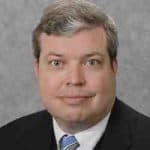 Latest posts by Kevin Derby
(see all)