U.S. Rep. John Rutherford, R-Fla., announced on Tuesday that he is staying on the U.S. House Appropriations Committee.
The second term Republican said he will serve on the U.S. House Homeland Security, Military Construction and Veterans Affairs and Transportation and Housing and Urban Development Appropriations Subcommittees.
"I am eager to continue my role on the Appropriations Committee to ensure that precious taxpayer dollars are spent wisely while working to promote our national priorities, like a robust national defense, a secure border, and enhanced resources for our veterans," Rutherford said. "We have a solemn obligation to be good stewards of public funds and use the power of the purse to maintain the accountability of federal agencies and programs."
U.S. Rep. Kay Granger, R-Texas, the top Republican on the Appropriations Committee, praised Rutherford on Tuesday.
"The perspective that John Rutherford brings to the Appropriations Committee from his distinguished career in law enforcement and public safety offers great insight and value. His steadfast commitment to investing in national priorities in a fiscally responsible way will help the Committee fulfill its vital role in the legislative process," she said.
For his part, Rutherford was grateful to stay on the committee and offered Granger a tip of the cap.
"I thank Ranking Member Granger for her leadership and the opportunity to serve with all our colleagues on this vital committee," Rutherford said.
Rutherford was named to the committee last year and like his predecessors who represented parts of the First Coast–namely longtime Democrat U.S. Rep. Charlie Bennett and Republican U.S. Reps. Tillie Fowler and Ander Crenshaw–he has used his perch to help the area's naval bases and Jacksonville's port.
Kevin Derby can be reached at Kevin.Derby@floridadaily.com.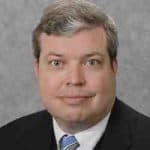 Latest posts by Kevin Derby
(see all)