A Republican congressman from Florida has teamed up with a Democrat from California to ask the U.S. Department of Veterans Affairs (VA) about their long-term care plans for veterans suffering from traumatic brain injuries (TBI), including focusing on assisted living programs.
U.S. Rep. John Rutherford, R-Fla., who sits on the U.S. House Military Construction, Veterans Affairs and Related Agencies Appropriations Subcommittee, teamed up with U.S. Rep. TJ Cox, D-Calif., to write U.S. VA Sec. Robert Wilkie on the matter at the end of last week.
"Veterans who have suffered severe TBI often face challenges with finding adequate care when they return home. This is especially true for assisted living, since traditional assisted living facilities typically cater to an older population with different mobility and physical fitness levels," Rutherford's office noted.
"After America's servicemembers go abroad to fight for us, many return home with physical and psychological wounds of war," Rutherford said. "As our warfighters seek treatment and return to civilian life, all options for care must be available to them. This includes VA supported assisted living facilities for younger veterans suffering from traumatic brain injury."
"If we aren't providing the best long-term care options for veterans, we've failed the people who sacrificed to keep us safe," said Cox. "This pilot program helped many veterans living with severe traumatic brain injuries and it's our duty as members of Congress to ensure all veterans have continued access to specialized medical care, especially those in the rural communities I represent in the Central Valley."
"Severe TBI often results in a wide range of short- and long-term changes, including difficulty with attention and concentration, memory, organizational skills, perception, expressing feelings, inappropriate behaviors, and physical impairments. The VA created a pilot program to explore assisted living for survivors of TBI. That pilot concluded in 2017, and veterans still have questions about the comprehensive plan for long-term care for veterans with severe TBI. As the parents and caregivers of young veterans with severe TBI age, the need for residential care solutions for these veterans will only increase," Rutherford's office noted.
The congressmen rounded up more than 100 members of Congress to sign on the letter to Wilkie.
The letter was as follows:
We are writing to you today in reference to the Department of Veterans Affairs' (VA) final report on the Assisted Living Pilot Program for Veterans with Traumatic Brain Injury (AL-TBI). We are pleased to see the positive gains your Department reports for participants within the first 24 months of their participation.
Additionally, the unique contributions to veteran rehabilitation provided by the pilot program, outside the scope of other services already provided by the VA, demonstrates that there is a need for residential care tailored to veterans living with severe TBI.
However, we believe that some questions remain regarding the sunset of the AL-TBI program and how the VA will continue to provide rehabilitation and long-term care for veterans, particularly those at young ages, living with traumatic brain injuries. We respectfully request that you promptly provide answers to the following questions:
1. The AL-TBI pilot program was conducted with roughly 95% male participants. What were the causes for the higher rate of male participation? Did this pilot program take into consideration the different impact TBI may have on male and female veterans?
2. Section 133(a) of the MISSION Act required the VA to establish standards and requirements for TBI care by non-VHA providers. We have heard reports that these standards are due out this fall. What progress has been made on those standards?
3. We understand that the VA has programs to support families and caregivers of veterans with severe TBI.  How do you coordinate and provide care to veterans with severe TBI for whom family care is not an option?
4. What policies exist regarding the referral of veterans with TBI to community-based residential care? Does the VA believe additional authorities or funding is required to improve the referral process, particularly when a family caregiver is not an option?
5. What efforts are made to inform and educate case workers about community-based residential care options in their regions?
6. Given that there are 4.7 million veterans living in rural communities, what does the VA currently do to ensure that all veterans have access to severe TBI rehabilitation and care?
We appreciate the thoroughness of your report and continued efforts to care for our wounded veterans.  As members who care deeply about ensuring adequate resources are given to veterans suffering from TBI, we look forward to your answers and continued cooperative efforts.
Reach Kevin Derby at kevin.derby@floridadaily.com.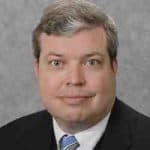 Latest posts by KEVIN DERBY
(see all)