Now finishing up his first term in Congress, First Coast Republican John Rutherford ranks as one of the biggest winners in Florida politics this year.
After focusing on his work on the Homeland Security Committee during his first year in Congress, Rutherford was named to the powerful House Appropriations Committee back in May. It's a major plum for a congressional freshman and lets Rutherford follow his predecessors in bringing federal dollars to Northeast Florida.
Over the past seventy years, Rutherford's three predecessors–Democrat Charlie Bennett and Republicans Tillie Fowler and Ander Crenshaw–had one major assignment on Capitol Hill: ensure Jacksonville and the First Coast play a major role in the Navy by bringing federal dollars to Mayport and NAS Jacksonville. By claiming a seat on the Appropriations Committee and sitting on the House Military Construction, Veterans Affairs and Related Agencies Appropriations Subcommittee, Rutherford is well positioned to continue to help Jacksonville's naval community and veterans on the First Coast. For example, back in September, he announced the VA is opening a health clinic in rapidly growing St. Johns County.
Rutherford also sits on the House Transportation and Urban Development (THUD) Appropriations Subcommittee and there are already signs that his spot on it is paying dividends for the First Coast. Last month, Rutherford announced that the Army Corps of Engineers was planning to spend $46 million to expand JaxPort, a major step towards expanding Jacksonville's already important role in logistics–and adding 15,000 jobs on the First Coast. Not bad for a congressional freshman.
As the most junior Republican on the Appropriations Committee, Rutherford could be in line to lose his seat on it as the Democrats ready to take control of the House next month. But Rutherford appears to have lucked out. Quite a few Republicans ahead of him on the committee–including Chairman Rodney Frelinghuysen and Florida's own Tom Rooney–decided not to seek reelection in 2018. Other Republicans on the committee–including Kevin Yoder of Kansas, Scott Taylor of Virginia and David Young of Iowa–went down to defeat in November. With so many Republicans ahead of him on the committee not returning next month, Rutherford might just be able to keep his seat on Appropriations despite the Democrats taking over.
Regardless of what happens when the Democrats take control, Rutherford had a strong 2018. Now 66, Rutherford will have to fend off rumors about his health and possible retirement, especially after a health scare at the start of last year. Of course, increasingly that's par for the course and Rutherford's excellent outing in 2018 should rest those rumors for the moment. Representing a solid Republican district, Rutherford had an impressive year, especially for a freshman finishing his first term in Congress.
Kevin Derby can be reached at Kevin.Derby@floridadaily.com.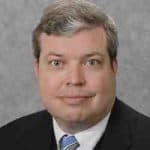 Latest posts by Kevin Derby
(see all)