The Florida Municipal Communicators Association (FMCA), a professional network of individuals providing communications leadership and support in Florida's cities, towns and villages, announced at the end of last week that Josh Taylor, communications manager and public information officer for the city of North Port, was elected president of the association.
Taylor was officially installed during the association's virtual business meeting last week. He is replacing outgoing president Todd DeAngelis, chief communications officer for the city of Parkland.
"FMCA has been an essential source of support and resources for municipal communicators since its launch," said Taylor on Friday. "The roles and responsibilities of a municipal communicator have expanded drastically this year, which also means the needs of our members have too. As FMCA's new president, I intend to meet these new, wide-ranging needs by building upon the success of our founding board members and outgoing President Todd DeAngelis. I'm confident this association will continue providing the tools and opportunities necessary to help our members in all the great work that they do."
Taylor joined the city of North Port as public information officer in 2015 and added the title of communications manager in 2017. In this role, he manages all communications, social media and traditional media relations not only for the city, but also for the North Port Police Department and North Port Fire Rescue. Prior to joining the city, Taylor was a news reporter and anchor with ABC 7 WWSB in Sarasota for 13 years. He is a graduate of the College of Journalism and Communications at the University of Florida.
Taylor was a member of FMCA's founding Board of Directors when the association launched in 2018. This will be his third term on the board.
In addition to Taylor, the association installed new officers and board members for the 2020-2021 term. Debb Vitraelli, marketing specialist for the city of Oldsmar was named president-elect, and Candice Temple, public media relations director for the city of Palm Beach Gardens, was named vice-president.
New and re-elected members of the FMCA Board of Directors include:
Zackery Good, public information officer and assistant to the city manager for the city of Homestead (re-elected).
Nina Mahmoudi, marketing director for the city of St. Petersburg.
Kate Moretto, director of community relations and PIO for the town of Jupiter.
Melissa Zayas-Moreno, communications and public affairs officer for the city of Kissimmee.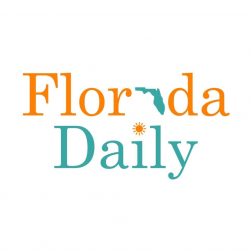 Latest posts by Florida Daily
(see all)