 Former U.S. HUD Sec. Julian Castro announced this week that he is forming an exploratory committee as he looks ready to enter what could be the crowded field of Democrats lining up to take on President Donald Trump in 2020.
Currently only 44, Castro burst on the national political scene in 2009 when he was elected mayor of San Antonio, establishing himself as one of the leading Hispanic Generation Xers in politics and offering Democrats a rare rising star in conservative Texas.
Castro offered the keynote address at the 2012 Democratic convention but turned down an offer to be President Barack Obama's Transportation secretary. In 2014, Castro offered Obama's offer to lead HUD and was considered a potential running mate for Hillary Clinton's presidential bid in 2016.
As he launched his exploratory committee, Castro looked to introduce himself to voters.
"Growing up in Texas, America wasn't just my home, my country. It was also a promise — a promise that my family could have a better life," he said. "My grandmother, Victoria, came here when she was seven years old. She never made it past the fourth grade, but she taught her family the value of hard work. Cleaning other people's houses, taking care of their kids, cooking their food. It wasn't an easy life. It was her gift to her daughter. And eventually, to my brother and me.
My mom, Rosie — she's the strongest person I've ever known. First in our family to graduate from college. One of the first Chicanas in the history of San Antonio to run for city council. And a single mom. Teaching my brother and me that if you want to make a change in your life, in your community, you don't wait. You work. 'Make your future happen,' she'd say to us. So we did. My brother and I went to San Antonio public schools, then college, then law school. Two generations after my grandmother arrived here with nothing, my brother was a member of Congress and I served in President Obama's Cabinet.
"That's America for you. This is a place where dreams can become real," Castro continued. "No matter where we're from, we're united by the same daily needs — a good job, a good education for our kids, good health care, an affordable place to live. The need to be acknowledged for our contributions, not for our gender or who we love. We all hope our children have clean air to breathe and clean water to drink. We all hope they can worry about their studies, not their safety.So, I'm taking a lesson from my mother — if we want to see a change in this country, we don't wait. We work. We make our future happen.
"I've spent the last several years traveling around America and listening to people's concerns. Mothers from Arizona, college students in Iowa, teachers in Florida. It doesn't matter where we come from — we want the same things. We want to do right by our families. We want America to keep its promises. And I believe we can," he added, echoing Obama's 'yes we can" motto.
"I believe we can make a promise to the next generations: that if you do the work to go to college, you should graduate without a mountain of debt," Castro said. "I believe we can make a promise to our seniors: that you can count on a life of dignity after you've spent your life providing for your family. I believe we can make a promise to our planet: that it will still be here for our children's children's children to enjoy. I believe we can make a promise to people with black and brown skin, people who wear turbans and hijabs and yarmulkes, that you can walk down the street in your community — in any community — and feel safe. I believe we can make a promise to all Americans: If you're sick, you can go to the doctor. If you work hard, your kids can get ahead. And I believe we can make a promise to immigrants who spend a lifetime imagining how it will feel the day they arrive in America: We have room for you. We welcome you. Our destinies are united.
"Americans are ready to climb out of this darkness. We're ready to keep our promises. And we're not going to wait — we're going to work," Castro said. "That's why I am exploring a candidacy for president of the United States in 2020. I'll be talking with folks over the next several weeks and will make an announcement about my plans on January 12, 2019 here in Texas. I never thought, when I was growing up on the west side of San Antonio, that I would be speaking to you about this today. My name is Julián Castro and I know the promise of America."
Outgoing U.S. Rep. John Delaney, D-Mary., is already running for the Democratic nomination and has already campaigned in every county in Iowa, home of the first caucus.
Potential Democratic candidates candidates include former Vice President Joe Biden, former New York City Mayor Mike Bloomberg, U.S. Sen. Cory Booker of New Jersey, U.S. Sen. Sherrod Brown of Ohio, New York City Mayor Bill de Blasio, Los Angeles Mayor Eric Garcetti, U.S. Kirsten Gillibrand of New York, U.S. Sen. Kamala Harris of California, former U.S. Attorney General Eric Holder, U.S. Sen. Amy Klobuchar of Minnesota, former Gov. Terry McAuliffe of Virginia, former Gov. Martin O'Malley of Maryland, outgoing  U.S. Rep. Beto O'Rourke of Texas, U.S. Sen. Bernie Sanders of Vermont, former Starbucks CEO Howard Schultz, businessman Tom Steyer, U.S. Rep. Eric Swalwell of California and U.S. Sen. Elizabeth Warren of Massachusetts.
One potential candidate said on Thursday he was not running in 2020.
"I am not planning to run for president. I don't have any plans to go to Iowa or New Hampshire," said U.S. Sen. Chris Murphy, D-Ct.
Kevin Derby can be reached at Kevin.Derby@floridadaily.com.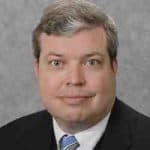 Latest posts by Kevin Derby
(see all)