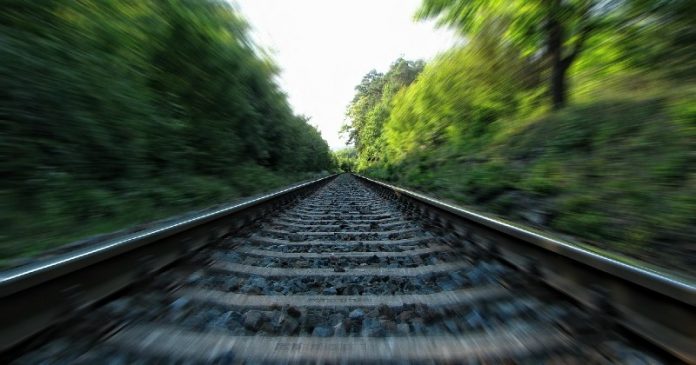 Florida is the place to be. During the height of the COVID-19 pandemic, more than a quarter of a million people relocated to the Sunshine State. At the same time, we have added almost 500,000 private sector jobs. This growth holds promise but also poses challenges, as demonstrated by the gridlock on our roads and highways from the Panhandle to the Keys. As the third most populous state in the nation, Florida must embrace new forms of public transportation for the 21st century.
We have seen record population growth over the past decade. Tampa, Orlando and Jacksonville have grown 20 percent, 20 percent and 11 percent, respectively. While this is a testament to the hard work of our elected leaders in making Florida the best place to live, it has resulted in severe traffic congestion. According to a recent study from WalletHub, we are tied with Massachusetts as the 45th worst state for rush-hour traffic congestion.
South Florida has frequent passenger trains, but in Miami alone, additional service would result in 1.45 million cars off roadways and the reduction of 3,644 metric tons of CO2 annually. With Florida's state population projected to reach 26 million by 2030, an increase of more than 4.5 million, road congestion is expected to worsen.
Providing more passenger trains can be a viable solution to reduce traffic congestion while safely and reliably connecting communities.
Amtrak has a vision to create frequent and sustainable train service. In collaboration with states, local communities, the administration and other stakeholders, the company's vision integrates new and improved passenger rail corridors to expand its existing national network.
Florida is part of Amtrak's vision because the state represents a great opportunity to increase train service. Florida is a key market for Amtrak's long-distance services operating on the East Coast. Amtrak operates the Auto Train, which provides daily non-stop service from Sanford, Fla., to Lorton, Va. The Silver Star and Silver Meteor operate from New York to Miami. The routes represent annual ridership of more than 500,000.
By expanding Amtrak to offer more frequent service and connect our cities, this development will significantly reduce the number of vehicles on our highways and interstates, collectively saving Floridians millions of hours that would be spent sitting in traffic. At the same time, this reduction in traffic congestion will have a positive impact on our environment, preserving the natural beauty of the Sunshine State.
Expanding rail service means we will be creating jobs, reducing delays and enhancing the movement of people and goods across the country. This will make a significant impact in Florida and likely the rest of the nation.
The Florida State Hispanic Chamber of Commerce works hard to ensure the economic growth and development of Hispanic entrepreneurs around the state. We represent more than 604,000 Hispanic-owned businesses across the state that together contribute in excess of $90 billion to Florida's economy each year.
More Amtrak trains will serve as a major boon for our state's economy. In addition to providing reliable transportation for our record job growth, it will create thousands of new, good-paying jobs and generate an estimated $388 million in annual economic activity. An additional $3.5 billion in economic activity is also estimated from one-time capital investments.
But more importantly, we will be able to connect our most vulnerable communities to this economic opportunity. With more trains come greater transportation equity and connectivity that we are currently lacking. Expanding passenger rail will ensure all Floridians from every walk of life are able to access the same opportunities, and collectively as a state, we will be better off for it.
The Bipartisan Infrastructure Law has given us a once-in-a-lifetime opportunity to dramatically increase the quality of life for the people of Florida. With the federal government making funds available to facilitate this passenger rail expansion, it is now on our state leaders to take this opportunity and make it a reality. Let's join together and ensure they know that we want passenger rail expansion now.
Julio Fuentes is the president and CEO of the Florida State Hispanic Chamber of Commerce.
Latest posts by Guest Columnist
(see all)