U.S. Sen. Kamala Harris, D-Calif., ended her bid for the Democratic presidential nomination on Tuesday.
Harris had been one of the top candidates even as late as August but she flopped badly in recent weeks as she has grown increasingly eclipsed by other candidates. She dropped in the polls both at the national level and in key early states like Iowa and New Hampshire. Harris also could not keep up with other top candidates in the money chase.
On Tuesday, Harris announced she was suspending her campaign.
"My campaign for president simply doesn't have the financial resources we need to continue. I'm not a billionaire. I can't fund my own campaign. And as the campaign has gone on, it's become harder and harder to raise the money we need to compete," she said. "In good faith, I can't tell you, my supporters and volunteers, that I have a path forward if I don't believe I do. So, to you my supporters, it is with deep regret — but also with deep gratitude — that I am suspending my campaign today. But I want to be clear with you: I am still very much in this fight. And I will keep fighting every day for what this campaign has been about.  Justice for The People. All the people.
"Our campaign has been about fighting for people whose voices that have not been heard or too often ignored," Harris added. "We will keep up that fight. Let's remember: we were the first to put the injustice of inadequate teacher pay on the national agenda. We will keep up that fight. We were the first to demand justice for our children, declaring we would take bold executive actions to stop gun violence. We will keep up that fight. We were the first to demand justice for women with a plan to block unconstitutional state abortion laws. We will keep up that fight. And our campaign uniquely spoke to the experiences of black women and people of color — and their importance to the success and future of this party. Our campaign demanded no one should be taken for granted by any political party. We will keep up that fight because no one should be made to fight alone. And I believe our campaign showed every child in America — regardless of their color or gender — that there are no limits to who can lead and hold positions of power in our country. In that way — this campaign has been so much bigger than me."
Harris insisted she was not heading to the political sidelines.
"I want to be clear: although I am no longer running for president, I will do everything in my power to defeat Donald Trump and fight for the future of our country and the best of who we are. I know you will too. So let's do that together. Let's keep fighting for the America we believe in, an America free of injustice. An America that we know we can be unburdened by what has been," Harris said.
Harris becomes the third Democratic presidential candidate to bow out this week. Former U.S. Rep. Joe Sestak, D-Penn., and Gov. Steve Bullock, D-Mont., ended their presidential bids earlier this week.
With Harris out, more than a dozen candidates remain in the running for the Democratic nomination including former Vice President Joe Biden, former New York City Mayor Mike Bloomberg, U.S. Sen. Michael Bennet of Colorado, U.S. Sen. Cory Booker of New Jersey, South Benday Mayor Pete Buttigeg, former U.S. Rep. John Delaney of Maryland, U.S. Rep. Tulsi Gabbard of Hawaii, U.S. Sen Amy Klobuchar of Minnesota, former Gov. Deval Patrick of Massachusetts, U.S. Sen. Bernie Sanders of Vermont, billionaire Tom Steyer, U.S. Sen. Elizabeth Warren of Massachusetts, writer and spiritual leader Marianne Williamson and businessman Andrew Yang.
Reach Kevin Derby at kevin.derby@floridadaily.com.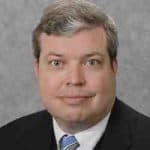 Latest posts by Kevin Derby
(see all)