Facing a major challenge from Gov. Rick Scott, U.S. Sen. Bill Nelson, D-Fla., is turning to a rising star for the Democrats to help him fend it off.
U.S. Sen. Kamala Harris, D-Calif., a potential presidential candidate in 2020, went to bat for Nelson this month, urging her supporters to back the Florida Democrat as he runs for a fourth term.
Harris tried to tie Scott to President Donald Trump as she tried to rally Democrats behind Nelson.
"Scott is a self-funding millionaire and one of President Trump's closest allies," Harris insisted in a fundraising email she sent out last week. "In fact, Trump practically begged him to run for Senate!"
Harris also insisted that the stakes are high in the Sunshine State with control of the Senate at stake in Florida.
"If Senator Nelson loses, which is a real possibility, a powerful voice on the issues we all care about would be gone; replaced with somebody who will essentially rubber-stamp the Trump agenda," Harris maintained. "Furthermore, there is absolutely no chance Democrats can take the U.S. Senate back without winning this race. Period. End of story."
"Rick Scott is going to spend millions to attack Senator Nelson — and Trump and the gun lobby will surely follow his lead," Harris continued. "Sitting on the sidelines is not an option in this race. The stakes are too high."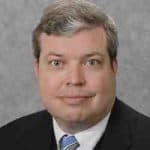 Latest posts by Kevin Derby
(see all)