Facing a serious challenge from Republican Gov. Rick Scott, U.S. Sen. Bill Nelson, D-Fla., is calling on a potential 2020 Democratic potential candidate for help this weekend.
Nelson announced on Friday that U.S. Sen. Kamala Harris, D-Calif., who has garnered plenty of buzz as a possible challenger to President Donald Trump in two years, will be hitting the Sunshine State to help him this weekend.
Harris will appear at a fundraiser for Nelson in Sarasota on Saturday. On Sunday morning, Harris is scheduled to speak to four different congregations in Miami.
On Friday, Harris weighed in on why she is going to bat for Nelson.
"Bill Nelson fights for all Floridians, no matter their race, religion or income," Harris said. "And I am honored to join him in Florida so we can continue to protect voting rights and health care for millions of Americans, make college more affordable and ensure Americans can retire with dignity."
Harris isn't the only Democrat looking at a presidential bid in 2020 who is helping Nelson out. Other prominent Democrats, including former Vice President Joe Biden and U.S. Sen. Cory Booker, D-NJ, have also gone to bat for Nelson and stumped with him in recent weeks.
Nelson isn't the only Florida Democrat looking to get a boost by campaigning alongside Harris. State Rep. Sean Shaw, D-Tampa, the Democrat running for state attorney general, will also campaign with Harris. Shaw faces former Judge Ashley Moody, the Republican nominee, in next month's general election.
Polls show a close contest between Nelson, who is running for a fourth term, and Scott who is facing term limits after eight years in Tallahassee.
Kevin Derby can be reached at Kevin.Derby@floridadaily.com.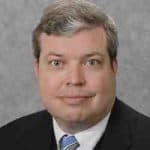 Latest posts by Kevin Derby
(see all)