 At the end of last week, U.S. Rep. Kat Cammack, R-Fla., announced almost $415,000 in federal funds for the Clay County Fire Rescue Department.
The Clay County Fire Rescue Department will get a $414,454 "Assistance To Firefighters" grant from the U.S. Department of Homeland Security (DHS) and the Federal Emergency Management Agency (FEMA) for new protective equipment.
"The grant will permit the department to install vehicle exhaust extraction systems in each fire station, significantly reducing the carcinogen threat to firefighters in those facilities. The Assistance to Firefighters Grant (AFG) is one of three grant programs administered by DHS and FEMA to enhance the safety of the public and firefighters with respect to fire and related hazards," Cammack's office noted.
"As the wife of a first responder, I know the importance of doing this important and often dangerous job. This equipment will help these heroes continue their incredible work in our area," said Cammack on Friday. "I'm proud to have authored letters of support and offered guidance to the Clay County team to aid in their grant efforts. Our first responders are heroes and it's imperative that we ensure they stay safe while serving our communities.
"I couldn't be prouder of our firefighters in Clay County. They're deserving of this grant, and I know they'll continue to demonstrate the very best of our first responder community. As the lead Republican on the Homeland Security Subcommittee for Emergency Preparedness, Response, and Recovery—which directly oversees FEMA—I will always be a champion for our first responders and ensure they can continue to protect and serve our communities," she added.
"This is the single largest accomplishment toward the health and safety of our firefighters in Clay County," said Chief David Motes of the Clay County Fire Rescue Department. "This grant will help us grow leaps and bounds in protecting our personnel from the cancerous materials they encounter every day on the job. We're thrilled to be able to use this money for our team and are grateful to Congresswoman Cammack for her work in helping us receive these funds."
Reach Kevin Derby at kevin.derby@floridadaily.com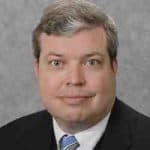 Latest posts by Kevin Derby
(see all)