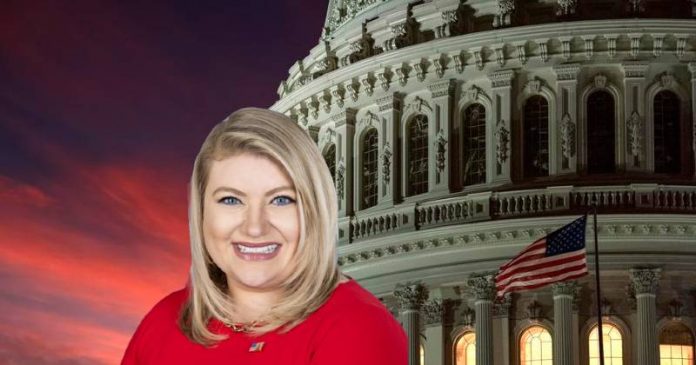 While she is wrapping up her first term in Congress, U.S. Rep. Kat Cammack, R-Fla., has one of the sharpest political minds in Florida. She showed that when she helped guide Ted Yoho, a large animal veterinarian and a political unknown, to victory over longtime U.S. Rep. Cliff Stearns, R-Fla., in the 2012 Republican primary, one of the biggest upsets in Florida history.
When Yoho kept his promise of serving only four terms in Congress, Cammack relied on the same tactics that helped him win eight years earlier. She reached out to voters across a wide district, including those in rural areas. She also ran funny and memorable commercials that stood out from the repetitive campaign ads that voters across North Florida, who are also bombarded with TV spots from Georgia, have learned to tune out. When the smoke cleared, Cammack won a ten-candidate primary with 25 percent, besting her nearest rival by more than 4,000 of the almost 86,000 votes cast. She went on to win in the general election and crushed a primary rival back in August, running away with 85 percent of the GOP vote.
The youngest Republican congresswoman, Cammack's eight years of experience as an aide to Yoho came in handy in her first term. She is already a co-chair of the Campus Free Speech Caucus, the Pro-Life Caucus and the Soil Caucus and is part of the leadership of the Congressional Women's Caucus. She is also the top Republican on the U.S. House Emergency Preparedness, Response and Recovery, no small perch for an elected official from hurricane-prone Florida. Cammack is also the only Florida Republican on the U.S. House Agriculture Committee–and if U.S. Rep. Al Lawson, D-Fla., goes down to defeat as expected against U.S. Rep. Neal Dunn, R-Fla., she will be the most senior member–perhaps only member–of the Florida delegation on it.
Standing in Cammack's way is Democrat Danielle Hawk, who cruised to victory in the August primary. A community activist who has worked with several groups and faith-based organizations to help the underserved who worked as an administrator in higher education, Hawk brings an interesting perspective and background to the race. Businesswoman and historian Linda Brooks is offering a conservative challenge to Cammack as she runs with no party affiliation.
After the latest round of redistricting, this district stretches across North Florida, including all of Aalchua, Baker, Bradford, Columbia, Dixie, Gilchrist, Hamilton, Levy, Suwannee and Union Counties and parts of Lafayette and Marion Counties. The GOP has the edge here which will help Cammack as 42 percent of voters here are Republicans, 36 percent are Democrats and 22 percent are outside the major parties. Donald Trump did well here in 2020, taking 56.4 percent while Joe Biden pulled 42.4 percent.
Cammack is a heavy favorite in next week's election and she does appear to be a rising star for the GOP. She's already launched a bid to lead the Republican Study Committee (RSC) and she could benefit if the GOP takes the House, even though she will only have started her second term. Only 34, Cammack looks like an up-and-comer on Capitol Hill.
Kevin Derby wrote this analysis. He can be reached at kevin.derby@floridadaily.com
For more articles on Florida politics and government, visit our Florida political news section. Recent coverage includes 2022 Midterm Election news, Ron DeSantis vs. Charlie Crist, Marco Rubio vs. Val Demings and more.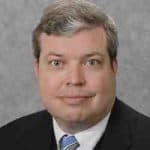 Latest posts by Kevin Derby
(see all)