On Wednesday, U.S. Rep. Kat Cammack, R-Fla., will file her effort to get a discharge petition for U.S. Rep. Ann Wagner's, R-Mo., "Born-Alive Abortion Survivors Protection Act" and bring it to the floor of the U.S. House for a vote.
Cammack paired up with U.S. House Minority Whip Steve Scalise, R-La., and Wagner on Monday to announce her role. According to the congresswoman's office, the bill "mandates that any infant born alive after an abortion receives the same standard of care as any newborn baby" and "would also institute penalties for abortionists who allow infants to die or who intentionally kill a newborn." Cammack's petition would, if 218 members of the House back it, force a vote on the bill.
"The right to life is the most sacred, inalienable human right afforded to us in the United States. I will always fight to protect the unborn and am honored to lead the discharge petition for H.R. 619, the Born-Alive Abortion Survivors Protection Act, with Whip Scalise and Rep. Wagner," said Cammack. "I urge my colleagues to stand up for what is right in putting an end to the dangerous, immoral abortion practices that take place daily in our country, and I look forward to working with Republicans in Congress and everyone who stands for life in moving this bill forward toward a floor vote this Congress."
"Last Congress, Speaker Pelosi directed her radical caucus to block the Born-Alive Abortion Survivors Protection Act more than 75 times. Representative Wagner's legislation states that a baby who survives an abortion deserves the same degree of medical care as any other newborn," said Scalise. "I am proud to partner with Representatives Wagner, Cammack, and the entire Republican Conference to make it clear that all life is sacred and must be protected. Why are House Democrats refusing to allow a vote on this commonsense legislation that will save lives? The Born-Alive Act deserves a vote on the House floor. The American people deserve to know where their representatives stand on taking steps to end infanticide."
"Every single life is sacred and precious—no matter the circumstances of birth. I will not stop working until this legislation becomes law, so newborns have a chance at life when they are at their most vulnerable," said Wagner. "For too long, Nancy Pelosi has blocked my commonsense legislation that protects the innocent lives of children born alive. We must take a stand and tell her the American people want the Born-Alive Act passed and signed into law. This should not be a matter up for debate, and I hope every member of Congress signs this petition so these basic rights are enshrined into law."
First elected to Congress in November after her longtime boss then U.S. Rep. Ted Yoho, R-Fla., retired, Cammack represents parts of North Florida ranging from Clay County outside of Jacksonville to Gainesville and the northern part of Marion County.
Reach Kevin Derby at kevin.derby@floridadaily.com.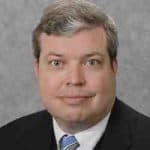 Latest posts by Kevin Derby
(see all)