U.S. Rep. Kat Cammack, R-Fla., started her service in Congress this week.
Cammack, the youngest Republican woman in Congress, replaces former U.S. Rep. Ted Yoho, R-Fla. Back in 2012, Cammack helped orchestrate one of the biggest upsets in recent Florida political history when Yoho upended longtime U.S. Rep. Cliff Stearns, R-Fla., in the primaries.
On Sunday, Cammack, who served as Yoho's deputy chief of staff, said her office was already operational.
"It is an honor to serve the constituents of Florida's Third District as their voice in our Nation's Capitol. The voters of the district have entrusted me with the serious responsibility of representing their values and beliefs in the 'People's House,'" said Cammack. "The American people have great expectations for the 117th Congress and I am excited to pursue an aggressive and meaningful legislative agenda with my team. Our first promise was to hit the ground running and I am proud that on our first day, we have kept that promise by having our offices operational on day one."
After working for Yoho, Cammack ran for his seat after he kept his promise to serve only four terms in Congress. Cammack represents parts of Northeast Florida with a district stretching from Clay County outside of Jacksonville to parts of Gainesville which is considered safe for Republicans.
Last month, Cammack announced she will be the freshman steering representative for the conservative Republican Study Committee (RSC)
(link "last month" to https://www.floridadaily.com/incoming-congresswoman-kat-cammack-takes-on-role-at-conservative-republican-study-committee/)
Reach Kevin Derby at kevin.derby@floridadaily.com.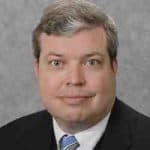 Latest posts by Kevin Derby
(see all)