 This week, U.S. Rep. Kat Cammack, R-Fla., brought out the "Regulations from the Executive In Need of Scrutiny (REINS) Act" to limit federal power.
"This bill would reassert Congress's legislative authority and prevent excessive overreach by the executive branch in the federal rulemaking process. It would require every new 'major rule' proposed by federal agencies to be approved by both the House and Senate before going into effect. The bill would also preserve Congress' authority to disapprove of a 'nonmajor rule' through a joint resolution," the congresswoman's office noted. "The REINS Act would define a 'major rule' as any federal rule or regulation that may result in: an annual effect on the economy of $100 million or more; a major increase in costs or prices for consumers, individual industries, government industries, government agencies, or geographic regions; or significant adverse effects on competition, employment, investment, productivity, innovation, or the ability of U.S.-based enterprises to compete with foreign-based enterprises.
Cammack weighed in on her bill on Wednesday.
"The REINS Act is a measure that ensures Congress is the only lawmaker in the United States. This bill reasserts Article I authority that vests all legislative power in Congress and provides necessary oversight of the executive rulemaking process," said Cammack.
"The Constitution asserts the legislative branch's authority to make laws. We have to hold every presidential administration responsible for the rulemaking process regardless of party," she added. "It's about making sure the executive branch does not unduly overstep its vested authority through a necessary system of checks and balances."
FreedomWorks is behind the proposal which was introduced in the upper chamber by U.S. Sen. Rand Paul, R-Ky., at the end of January.
More than 110 members of the House–all Republicans–are co-sponsoring the bill. Florida Republican U.S. Reps. Gus Bilirakis, Vern Buchanan, Byron Donalds, Neal Dunn, Matt Gaetz, Carlos Gimenez, Brian Mast, Bill Posey, John Rutherford and Greg Steube are co-sponsoring the bill.
Cammack's bill was sent to the U.S. House Budget, Judiciary and the Rules Committees on Wednesday.
Reach Kevin Derby at kevin.derby@floridadaily.com.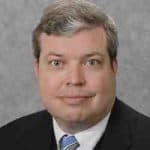 Latest posts by Kevin Derby
(see all)