 Kat Cammack helped propel Ted Yoho to one of the biggest upsets in Florida political history back in 2012. Now she is a heavy favorite to follow in his footsteps and head to Congress.
Cammack won the Republican nomination to replace Yoho on Tuesday night. Yoho, who upset longtime U.S. Rep. Cliff Stearns, R-Fla., in 2012, followed through on his promise to serve only four terms in Congress.
With 96 percent of the votes counted, Cammack had 25 percent, enough to win in the ten candidate primary.
Judson Sapp, a businessman and former congressional aide, placed second with 20 percent followed by Clay County Commissioner Gavin Rollins with 15 and Dr. James St. George with 14 percent.
The rest of the field stood in single digits. Former Gainesville City Commissioner Todd Chase took 9.5 percent. Businessman and author Ryan Chamberlain garnered 6 percent followed by businesswoman Amy Pope Wells with 4 percent, businessmen Bill Engelbrecht and David Theus who each pulled 2 percent and former congressional aide Joe Millado at 1 percent.
Running in one of the most secure districts for the GOP in Florida, Cammack is a heavy favorite over the Democratic candidate. With 98 percent of the vote in, less than 1,500 votes separated the three candidates in the Democratic primary. Businessman Adam Christensen clung to the lead at 34.5 percent with scientist Tom Wells right behind him at 33.3 percent and businessman Phil Dodds at 32.2 percent.
Reach Kevin Derby at kevin.derby@floridadaily.com.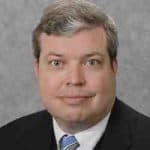 Latest posts by Kevin Derby
(see all)