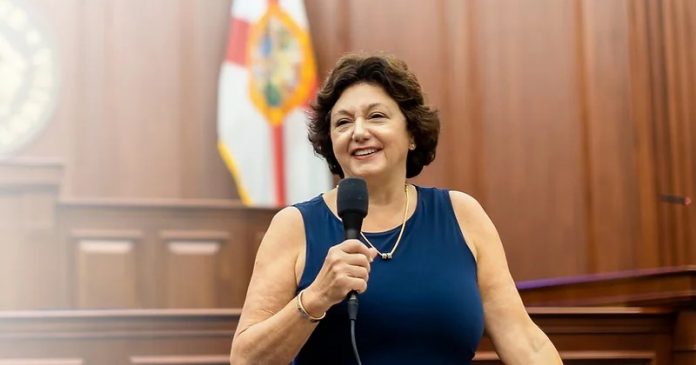 Florida Senate President Kathleen Passidomo, R-Naples, announced the committee assignments as the chamber gets ready for its regular session next year.
"Over the last few days, I enjoyed the opportunity to speak with each of you regarding committee assignments. As I mentioned in our personal conversations, within the constraints of a block schedule, I gave great deference to your stated areas of interest. I appreciate your positive feedback and the willingness of senators to both take on new challenges and to continue service in areas where you have a wealth of experience," Passidomo announced in a memo released on Monday.
"As many senators are aware, I have decided to create both a Committee on Pre-K-12 Education and a Committee on Postsecondary Education. Serving as Chair of the Appropriations Subcommittee on Pre-K-12 Education, I saw the benefit of bifurcating the responsibilities for Pre-K-12 and Postsecondary. In my view, the merits of this approach will be even more impactful by bifurcating the policy committee, rather than the appropriations committee. As we saw in our travels around the state this summer, the pandemic highlighted issues related to education like never before. From increasing school choice options to setting standards for curriculum, parents are demanding more involvement in elementary and high school education. Meanwhile, higher education institutions are adapting to the demands of a post-pandemic workforce. I see tremendous room for innovation in this area of public policy and believe the Senate will benefit greatly from separate policy committees for Pre-K-12 and Postsecondary Education," she continued.
"As discussed previously, I am also creating a Select Committee on Resiliency. The wide-ranging impacts of Hurricanes Ian and Nicole clearly fall under the jurisdiction of a number of standing committees. While we will address some of these issues during the upcoming special session, my expectation is the select committee will continue to review recovery efforts and overall resiliency planning for our state," Passidomo added.
The assignments are as follows:
Agriculture
Jay Collins, Chair
Jim Boyd, Vice Chair
Dennis Baxley
Lori Berman
Erin Grall
Debbie Mayfield
Darryl Rouson
Corey Simon
Geri Thompson
Appropriations
Doug Broxson, Chair
Darryl Rouson, Vice Chair
Bryan Avila
Dennis Baxley
Lauren Book
Jennifer Bradley
Jason Brodeur
Danny Burgess
Tracie Davis
Erin Grall
Joe Gruters
Gayle Harrell
Ed Hooper
Blaise Ingoglia
Jonathan Martin
Keith Perry
Jason Pizzo
Tina Polsky
Bobby Powell
Appropriations Committee on Agriculture, Environment, and General Government
Jason Brodeur, Chair
Lori Berman, Vice Chair
Ben Albritton
Jim Boyd
Nick DiCeglie
Ileana Garcia
Erin Grall
Joe Gruters
Debbie Mayfield
Rosalind Osgood
Tina Polsky
Ana Maria Rodriguez
Linda Stewart
Jay Trumbull
Appropriations Committee on Criminal and Civil Justice
Jennifer Bradley, Chair
Bobby Powell, Vice Chair
Dennis Baxley
Danny Burgess
Ed Hooper
Blaise Ingoglia
Jonathan Martin
Jason Pizzo
Darryl Rouson
Victor Torres
Tom Wright
Clay Yarborough
Appropriations Committee on Education
Keith Perry, Chair
Shev Jones, Vice Chair
Bryan Avila
Lauren Book
Doug Broxson
Colleen Burton
Alexis Calatayud
Jay Collins
Tracie Davis
Gayle Harrell
Travis Hutson
Corey Simon
Geri Thompson
Appropriations Committee on Health and Human Services
Gayle Harrell, Chair
Ileana Garcia, Vice Chair
Bryan Avila
Dennis Baxley
Lauren Book
Jennifer Bradley
Jason Brodeur
Danny Burgess
Colleen Burton
Alexis Calatayud
Tracie Davis
Joe Gruters
Jonathan Martin
Rosalind Osgood
Darryl Rouson
Corey Simon
Appropriations Committee on Transportation, Tourism, and Economic
Development
Ed Hooper, Chair
Jay Trumbull, Vice Chair
Jay Collins
Nick DiCeglie
Erin Grall
Keith Perry
Tina Polsky
Bobby Powell
Linda Stewart
Geri Thompson
Tom Wright
Clay Yarborough
Banking and Insurance
Jim Boyd, Chair
Nick DiCeglie, Vice Chair
Doug Broxson
Danny Burgess
Colleen Burton
Travis Hutson
Blaise Ingoglia
Debbie Mayfield
Bobby Powell
Geri Thompson
Victor Torres
Jay Trumbull
Children, Families, and Elder Affairs
Ileana Garcia, Chair
Geri Thompson, Vice Chair
Dennis Baxley
Lauren Book
Jennifer Bradley
Jason Brodeur
Blaise Ingoglia
Darryl Rouson
Commerce and Tourism
Jay Trumbull, Chair
Tom Wright, Vice Chair
Nick DiCeglie
Joe Gruters
Ed Hooper
Travis Hutson
Shev Jones
Ana Maria Rodriguez
Linda Stewart
Victor Torres
Community Affairs
Alexis Calatayud, Chair
Rosalind Osgood, Vice Chair
Dennis Baxley
Lori Berman
Jennifer Bradley
Jason Brodeur
Joe Gruters
Jonathan Martin
Jason Pizzo
Criminal Justice
Jonathan Martin, Chair
Jennifer Bradley, Vice Chair
Blaise Ingoglia
Keith Perry
Jason Pizzo
Tina Polsky
Bobby Powell
Clay Yarborough
Education Postsecondary
Erin Grall, Chair
Linda Stewart, Vice Chair
Lauren Book
Jay Collins
Ileana Garcia
Gayle Harrell
Shev Jones
Keith Perry
Corey Simon
Clay Yarborough
Education Pre-K -12
Corey Simon, Chair
Danny Burgess, Vice Chair
Bryan Avila
Lori Berman
Alexis Calatayud
Jay Collins
Erin Grall
Travis Hutson
Shev Jones
Rosalind Osgood
Keith Perry
Clay Yarborough
Environment and Natural Resources
Ana Maria Rodriguez, Chair
Gayle Harrell, Vice Chair
Ben Albritton
Jonathan Martin
Debbie Mayfield
Tina Polsky
Bobby Powell
Linda Stewart
Tom Wright
Ethics and Elections
Danny Burgess, Chair
Darryl Rouson, Vice Chair
Bryan Avila
Ileana Garcia
Erin Grall
Blaise Ingoglia
Jonathan Martin
Debbie Mayfield
Tina Polsky
Bobby Powell
Finance and Tax
Blaise Ingoglia, Chair
Ana Maria Rodriguez, Vice Chair
Ben Albritton
Lori Berman
Jim Boyd
Doug Broxson
Travis Hutson
Shev Jones
Debbie Mayfield
Jason Pizzo
Victor Torres
Fiscal Policy
Travis Hutson, Chair
Linda Stewart, Vice Chair
Ben Albritton
Lori Berman
Jim Boyd
Colleen Burton
Alexis Calatayud
Jay Collins
Nick DiCeglie
Ileana Garcia
Shev Jones
Debbie Mayfield
Rosalind Osgood
Ana Maria Rodriguez
Corey Simon
Geri Thompson
Victor Torres
Jay Trumbull
Tom Wright
Clay Yarborough
Governmental Oversight and Accountability
Bryan Avila, Chair
Tina Polsky, Vice Chair
Ben Albritton
Tracie Davis
Ed Hooper
Ana Maria Rodriguez
Darryl Rouson
Tom Wright
Health Policy
Colleen Burton, Chair
Jason Brodeur, Vice Chair
Ben Albritton
Bryan Avila
Lauren Book
Doug Broxson
Danny Burgess
Alexis Calatayud
Tracie Davis
Ileana Garcia
Gayle Harrell
Rosalind Osgood
Judiciary
Clay Yarborough, Chair
Colleen Burton, Vice Chair
Ben Albritton
Dennis Baxley
Lauren Book
Jim Boyd
Doug Broxson
Nick DiCeglie
Gayle Harrell
Linda Stewart
Geri Thompson
Jay Trumbull
Military and Veterans Affairs, Space, and Domestic Security
Tom Wright, Chair
Victor Torres, Vice Chair
Lori Berman
Alexis Calatayud
Jay Collins
Jason Pizzo
Ana Maria Rodriguez
Regulated Industries
Joe Gruters, Chair
Ed Hooper, Vice Chair
Jennifer Bradley
Jason Brodeur
Tracie Davis
Travis Hutson
Shev Jones
Rosalind Osgood
Keith Perry
Corey Simon
Rules
Debbie Mayfield, Chair
Keith Perry, Vice Chair
Dennis Baxley
Lauren Book
Jim Boyd
Jason Brodeur
Doug Broxson
Danny Burgess
Colleen Burton
Nick DiCeglie
Ileana Garcia
Ed Hooper
Travis Hutson
Shev Jones
Rosalind Osgood
Ana Maria Rodriguez
Darryl Rouson
Corey Simon
Victor Torres
Clay Yarborough
Select Committee on Resiliency
Ben Albritton, Chair
Jason Pizzo, Vice Chair
Bryan Avila
Lori Berman
Jennifer Bradley
Alexis Calatayud
Jay Collins
Tracie Davis
Erin Grall
Joe Gruters
Gayle Harrell
Blaise Ingoglia
Jonathan Martin
Tina Polsky
Bobby Powell
Linda Stewart
Geri Thompson
Jay Trumbull
Tom Wright
Transportation
Nick DiCeglie, Chair
Tracie Davis, Vice Chair
Jim Boyd
Doug Broxson
Colleen Burton
Joe Gruters
Ed Hooper
Jason Pizzo
Victor Torres
Jay Trumbull
Joint Administrative Procedures Committee
Blaise Ingoglia, Alt. Chair
Colleen Burton
Erin Grall
Rosalind Osgood
Darryl Rouson
Joint Committee on Public Counsel Oversight
Joe Gruters, Alt. Chair
Danny Burgess
Bobby Powell
Geri Thompson
Clay Yarborough
Joint Legislative Auditing Committee
Jason Pizzo, Alt. Chair
Jason Brodeur
Tracie Davis
Nick DiCeglie
Corey Simon
Joint Legislative Budget Commission
Doug Broxson, Alt. Chair
Ben Albritton
Lauren Book
Travis Hutson
Debbie Mayfield
Keith Perry
Bobby Powell
Joint Select Committee on Collective Bargaining
Bryan Avila, Alt. Chair
Jay Collins
Ed Hooper
Linda Stewart
Victor Torres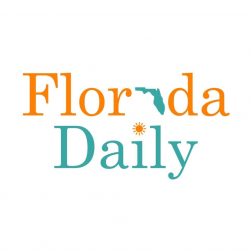 Latest posts by Florida Daily
(see all)