On Wednesday, U.S. Rep. Kathy Castor, D-Fla., doubled down on her support of the Coronavirus Aid, Relief, and Economic Security (CARES) Act, the $2.2 trillion relief package that Congress and the White House agreed on at the end of March.
With the Hillsborough County Board of County Commissioners meeting on Wednesday to look over CARES Act allocations, Castor pointed to how it has helped the area.
"Hillsborough families, small businesses, first responders and frontline workers are seeing the direct benefits of the $257 million provided to the county through the CARES Act. Today's status report from the commission shows that when you combine federal resources with local knowledge, we can efficiently direct aid to those who need it most," Castor said before showcasing her role on allocating the funds. "From the start of the coronavirus pandemic, I have worked in the Congress to rush much-needed aid home and alongside our local leaders to ensure responsible, prompt disbursement of these federal funds once available. I met regularly with the county while they developed a comprehensive plan to ensure spending is consistent with the needs I continue to hear from our neighbors as well as the congressional intent of these funds. Thanks to the commission, we were able to partner in a thoughtful way and craft plans to have funds go directly to local families, small businesses, first responders and frontline workers to serve their immediate needs in the midst of the pandemic.
"Much needed resources went to over 6,000 local businesses, rental assistance for over 5,500 Hillsborough families, workforce training, public health support for contact tracing, $30 million to the city of Tampa, and funds to support the Crisis Center of Tampa Bay, Feeding Tampa Bay, Metropolitan Ministries and other local organizations directly helping so many of our neighbors in need. This targeted relief is a testament to the fact that we need to come together to serve our neighbors and businesses in these tough times.  I will continue to partner with local governments to work towards a strong economic recovery that leaves nobody out in the months ahead as well as support the health and wellness of all of our neighbors," she added.
"Those of us here in the Tampa Bay area know firsthand how critical these federal CARES Act funds are – from supporting our hospitals and community health centers to keeping services running at HART to aiding the Tampa Housing Authority, our essential services are able to continue their work without delay. I'm proud to continue to partner with the board as well as other local leaders to ensure that money is truly making its way to those who need it most," Castor continued before calling on congressional Republicans to pass an additional stimulus package. "The House passed a fifth aid package, the Heroes Act back in May and an updated version earlier this month, but the president and Senate Republicans refuse to truly address the needs of our local communities with more vital funding. I urge my Republican colleagues to take their finger off of the pause button; the pandemic is not over and our neighbors' needs continue to grow the longer it takes to pass additional emergency aid."
Castor is now at the end of her sixth term on Capitol Hill. She currently leads the U.S. House Select Committee on the Climate Crisis. Representing parts of Hillsborough County, Castor sits in a solidly Democratic district. She faces Republican businesswoman Christine Quinn, who Castor easily bested in 2016, in November.
Reach Kevin Derby at kevin.derby@floridadaily.com.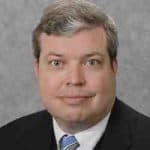 Latest posts by Kevin Derby
(see all)