With Democrats taking over the U.S. House last week, one congresswoman from the Sunshine State looks ready to make her mark on Capitol Hill.
First elected to Congress in 2006, U.S. Rep. Kathy Castor, D-Fla., was working her way up the ladder on the U.S. House Energy and Commerce Committee. Castor burst onto the national stage last when U.S. House Speaker Nancy Pelosi, D-Calif., brought back the  Select Committee on Climate Crisis and promptly named the Florida congresswoman to chair it.
When she took the gavel on Thursday, Pelosi insisted "climate crisis – a crisis manifested in natural disasters of epic proportions" is "the existential threat of our time" which was why she brought back the select committee.
"The American people understand the urgency. The people are ahead of the Congress. The Congress must join them," Pelosi said. "And that is why we have created the Select Committee on Climate Crisis. The entire Congress must work to put an end to the inaction and denial of science that threaten the planet and the future.
"This is a public health decision about clean air, clean water for our children's health, it's a decision for America's global preeminence in green technologies, a security decision to keep us safe, and a moral decision to be good stewards of God's creation," Pelosi added.
In the meantime, Castor is starting the new Congress as the most prominent Florida Democrat. Many of the Florida Democrats in the House are in their first or second terms though certainly some of them have made their mark–U.S. Rep. Stephanie Murphy in particular–and new U.S. Rep. Donna Shalala will get some attention thanks to her eight years in the Clinton Cabinet.
There will be chances for other Florida Democrats to shine, particularly U.S. Rep. Ted Deutch, D-Fla., on supporting Israel and other issues in the Middle East. But Castor has a leg up on the others, especially as U.S. Alcee Hastings, D-Fla., has been hindered by ethics issues over his career and U.S. Rep. Debbie Wasserman Schultz, D-Fla., is tainted by her tenure at the helm of the Democratic National Committee (DNC).
While she's never shown much ambition to move into the highest level of House leadership, Castor might have the chance to do so if she plays her cards right. Only 52 and representing a secure Democrat district in Hillsborough County, Castor might just be able to move up the ladder, especially as the top Democrats in charge–Pelosi, House Majority Leader Steny Hoyer, D-Md., and House Majority Whip Jim Clyburn, D-SC–are all in their late 70s.
There are still more Republicans than Democrats in the Florida delegation but keep an eye on Castor. She is shaping up as one to watch on Capitol Hill.
Kevin Derby can be reached at Kevin.Derby@floridadaily.com.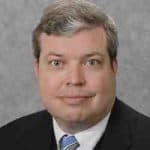 Latest posts by Kevin Derby
(see all)