This week, U.S. Rep. Kathy Castor, D-Fla., announced the U.S. Economic Development Administration is awarding a grant to Tampa Bay Wave, a technology accelerator based in the Sunshine State.
Castor announced on Wednesday that Tampa Bay Wave is getting a $300,000 grant from the Economic Development Administration in order to start a regional investor collaborative.
"Tampa Bay Wave is growing our region's entrepreneurial ecosystem, expanding small businesses and boosting jobs," Castor said.  "They have won my confidence to fight for federal grants to lift wages across Tampa Bay through their seed efforts to grow the investor pool."
"With this important Seed Fund Support award, we can help the Central Florida region close the critical funding gap that has been hampering our ecosystem for years," said Linda Olson, the  CEO and president of Tampa Bay Wave.  "With a larger pool of investors and early stage capital, we will not only help the region better attract more capital and talent, but also give local entrepreneurs across the I-4 corridor more opportunities to grow and create breakout successes here."
Former state CFO Alex Sink, who came up short in her gubernatorial bid in 2010 and in a special election for Congress in 2014, was recently tapped to chair the board of Tampa Bay Wave and she weighed in on the grant.
"This grant provides us the opportunity to renew our commitment and expand our collaboration to bring much needed capital to our region.  These funds will amplify our efforts and will allow us to continue to make good on our promise of advocacy for our region's entrepreneurs," Sink said.
Castor's office showcased her work on behalf of Tampa Bay Wave in recent years.
"In 2012, Tampa Bay Wave received the first i6 Challenge Grant of $1 million from the U.S. Economic Development Administration," the congresswoman's office noted. "Matching contributions from public and private community partners raised another $1 million.  In 2015, our region received its second i6 Challenge grant of $500,000 issued to the University of South Florida, in partnership with Tampa Bay Wave.  In addition, since 2015, Tampa Bay Wave has also been recipient of multiple Growth Accelerator Fund Grants of $50,000 from the Small Business Administration."
With Democrats taking control of the House next month, Castor will move up the ladder. She is currently the number two Democrat on the U.S. House Energy and Commerce Committee. Last month, Castor won another term, facing no opposition on Election Day.
Kevin Derby can be reached at Kevin.Derby@floridadaily.com.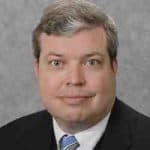 Latest posts by Kevin Derby
(see all)