This week, U.S. Rep. Kathy Castor, D-Fla., spoke with two classes of seniors at Jefferson High School in Tampa about the American Rescue Plan and heard from students about their experiences during the coronavirus pandemic.
As part of the $1.9 trillion that Congress and the White House agreed upon last month, the American Rescue Plan provides $500 million for Hillsborough County Public Schools (HCPS) to keep schools operating safely, address summer school and keep educators on the job through the public health emergency. Castor has urged Gov. Ron DeSantis to disburse funds made available by Congress immediately to HCPS.
"The coronavirus pandemic has been difficult for many students, but high school seniors are grappling with additional challenges like graduation events, missing out on parts of the traditional end-of-school experience, and options for college and work. Thank you to Coach Woollard for opening up your classroom today. It's important for me to hear from all of my neighbors on the way that COVID-19 has impacted them and also share how the American Rescue Plan was passed to ramp up vaccinations, boost funding for schools like Jefferson High, and ensure that families have the support they need to get through this emergency bridge period," Castor said on Wednesday after speaking at Jefferson High," Castor said.
"Today's conversation made it clear how critical it is for our students to be learning in classrooms, not virtually, and that means that we need to ensure eligible students, teachers and faculty are getting their coronavirus vaccines at one of the many sites open in Tampa and Hillsborough County thanks to American Rescue Plan funding. The Tampa Bay community is a caring one, and I am especially grateful for the ways our students and educators have supported one another over these difficult months. It was heartening to hear how many students are getting vaccinated and encouraging their families to do so as well, so we can get back to normal as soon as possible," Castor added.
"This morning, my senior high school students had an incredible opportunity to talk candidly with their U.S. representative. I feel that they realize that's something that very few students have. I'm also proud that they conveyed to U.S. Rep. Castor that they are attending college or have a work or training plan right after high school." said Coach Jeff Woollard from Jefferson High School.
Castor has championed federal funding for K-12 schools in federal emergency aid packages to support Hillsborough County Public Schools. Funding to date includes: $54.7 million in the CARES Act in March 2020, $222 million in December 2020, and $500 million in the American Rescue Plan.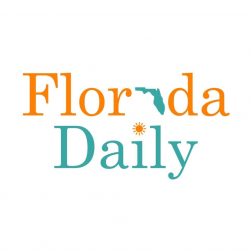 Latest posts by Florida Daily
(see all)