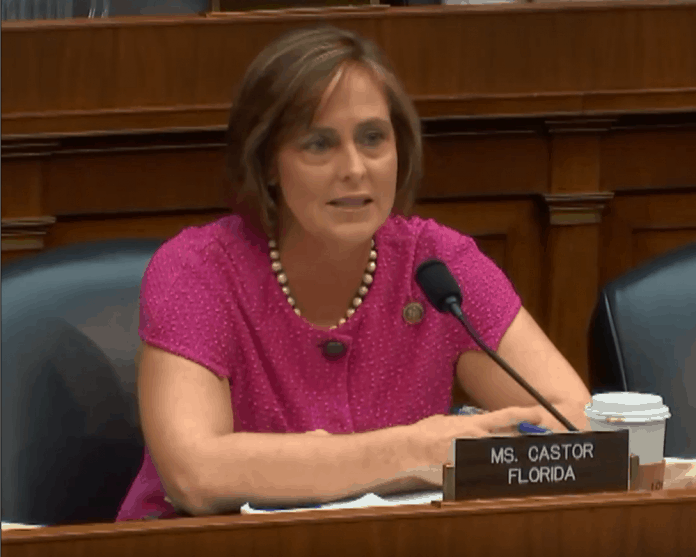 As the new year begins, U.S. Rep. Kathy Castor, D-Fla., is continuing as the chairwoman of the U.S. House Select Committee on the Climate Crisis.
Castor began 2022 with a look back at the past year, insisting that her committee has played a key part in pushing the Biden administration's agenda on Capitol Hill.
"A new year provides an opportunity to start fresh on clean energy and climate solutions, and build on the progress we made in 2021," said Castor last week. "In a year and a half since the release of our Climate Crisis Action Plan, House Democrats have successfully turned more than 200 of the climate solutions in our report into law, while also passing more than half of our 715 climate recommendations. That includes passing the largest clean energy and climate investment in American history through the Build Back Better Act, which the Senate must deliver in order to lower energy costs and create family-sustaining jobs.
"While we're proud of this progress, we will not take our foot off the (electric) pedal until we reach our goal of net zero. We have a moral obligation to reduce pollution, protect our communities, and create good jobs across America. You can keep track of our progress and help urge policymakers to act with urgency to solve the climate crisis," she added.
The committee's staff trumpeted the role it played in advancing legislation, including bills included in the infrastructure package signed into law in November and various stimulus packages.
"Since the June 2020 release of the majority staff report Solving the Climate Crisis: The Congressional Action Plan for a Clean Energy Economy and a Healthy, Resilient, and Just America — which includes a Climate Crisis Action Plan with 715 climate policy recommendations that provide a comprehensive response to the climate crisis and would help the United States reach net zero by no later than 2050 — House Democrats have worked to turn those recommendations into bills and into law," the committee's office noted. "377 of the 715 recommendations in the Climate Crisis Action Plan have already passed the House of Representatives; and 201 of the 715 recommendations have been signed into law.
"Many of these solutions were addressed in President Biden's bipartisan Infrastructure Investment and Jobs Act (IIJA), which includes historic investments to strengthen the electric grid, support electric vehicles, advance environmental justice, and prepare communities for costly weather disasters," the committee's office added.
In the meantime, Castor is also calling on the Florida Legislature to work with local leaders and use some of the funds included in the infrastructure package to improve water quality in the Tampa Bay area. Castor wrote state Senate President Wilton Simpson, R-Tribly, and state House Speaker Chris Sprowls, R-Palm Harbor, on the matter at the end of last week.
"The historic bipartisan Infrastructure Investment and Jobs Act ('IIJA') provides the State of Florida and local communities with important new resources to clean up Tampa Bay, and I have highlighted recommendations below. Many of the federal clean water funding initiatives require action by the State and local communities, so I encourage you to act swiftly this session on the many initiatives that will improve the water quality of Tampa Bay and boost our economy," Castor wrote the legislative leaders.
"The IIJA provides robust new resources to modernize local water and wastewater infrastructure, keep costs down for homeowners and address costly extreme events fueled by the climate crisis. The IIJA permanently requires states to distribute a minimum of 10 percent (and a maximum of 30 percent) of their State Revolving funds to municipalities as grants to increase the affordability of wastewater infrastructure to local communities. The Act also prioritizes investments in green infrastructure as well as water- and energy-efficiency to increase the resiliency of utilities to climate change and address vulnerabilities to man-made or natural disasters and cyberattacks. Importantly, the Act protects local water quality and public health by investing in the repair and replacement of failing septic systems, including communities that currently lack access to adequate sewage treatment systems. An additional focus is needed for failing and poorly maintained private lateral pipes within older communities, which can overwhelm the public sewer systems. Public utilities need support to remove any barriers they might face in addressing leaky pipes on private homeowner properties. I urge you to expedite these resources to local communities," Castor added.
First elected to Congress in 2006, Castor is one of the top Democrats on the U.S. House Energy and Commerce Committee which oversees health policy among other things. Castor represents parts of Hillsborough County in a secure Democratic district though that could change this year as the Legislature manages the redistricting process.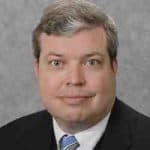 Latest posts by Kevin Derby
(see all)