With her party taking control of the U.S. House, U.S. Rep. Kathy Castor, D-Fla., currently the number two Democrat on the U.S. House Energy and Commerce Committee, will have a much larger role on healthcare, an issue she has focused on in recent days.
At the end of last week, Castor pointed to a report from the Georgetown University Center for Children and Families showing the number of children without insurance in Florida is on the rise.
Castor turned her fire to the Republicans at the state and national levels on the issue.
"The progress our nation has made in covering our children is at risk," Castor said. "The rate of uninsured children in Florida is unfortunately on the rise due to actions by the Trump administration and Republican policymakers in Florida and the U.S. Congress.  Many of their actions have contributed to the jump in the number of uninsured children in the state from 288,000 in 2016 to 325,000 last year, a 13 percent rise."
"Florida children and families are in worse shape than most because Florida has refused to expand Medicaid while most other states have done so," Castor added. "I will not rest until Florida joins the rest of the country, expands Medicaid to serve Floridians, and brings our federal tax dollars home.  Florida will never reach its full potential unless children and families are valued and policymakers act to ensure everyone has access to affordable health coverage."
First elected to Congress in 2006, Castor is 52, meaning she has ample time to wield the gavel on the Energy and Commerce Committee, which oversees health policy, if the Democrats retain control of the House in the years to come. She certainly looks safe in her Hillsborough County district. The GOP did not run a candidate against her in 2018.
Kevin Derby can be reached at Kevin.Derby@floridadaily.com.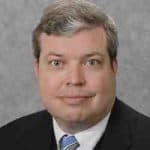 Latest posts by Kevin Derby
(see all)