U.S. Rep. Kathy Castor, D-Fla., announced on Monday that Lara Hopkins will take over from Clay Phillips as chief of staff.
Hopkins is currently with Castor as the congresswoman's deputy chief of staff and has been with the congresswoman since 2012. During that time, she has been Castor's administrative director and led her campaign's finance efforts.
"Lara has been an invaluable member of my team from the very first day of my very first campaign and I look forward to her seamless transition into her role as chief of staff. As a native Floridian and trusted adviser on the issues that matter to our Tampa neighbors, she is the ideal person to serve in this position. I look forward to local partners and our neighbors getting to know her even better in the days ahead," Castor said on Monday.
Phillips has been with Castor since she was first elected to Congress in 2006 as her chief of staff. He will remain with Castor as a senior counsel and will be a senior adviser as she plans to run again in 2022.
"There are few people in the Tampa area who haven't worked with Clay, and I am grateful for the work he has done to strengthen our community and shore up federal aid through his long tenure as my chief of staff. From the economic downturn and housing crisis to the fights for affordable health care and social justice, he has used his deep Florida roots to tirelessly serve our neighbors, and I know that he will continue to be a valuable member of my team in his new positions," Castor said.
The daughter of prominent Florida Democrat Betty Castor, Castor, was first elected to Congress in 2006 and has risen up the ranks on the U.S. House Energy and Commerce Committee.  In 2019, after U.S. House Speaker Nancy Pelosi, D-Calif., brought back the Select Committee on Climate Crisis, Castor took a major jump up the ladder as she was picked to lead it.
Castor represents parts of Hillsborough County in a solidly Democratic district.
Reach Kevin Derby at kevin.derby@floridadaily.com.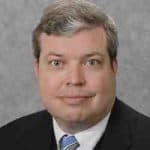 Latest posts by KEVIN DERBY
(see all)