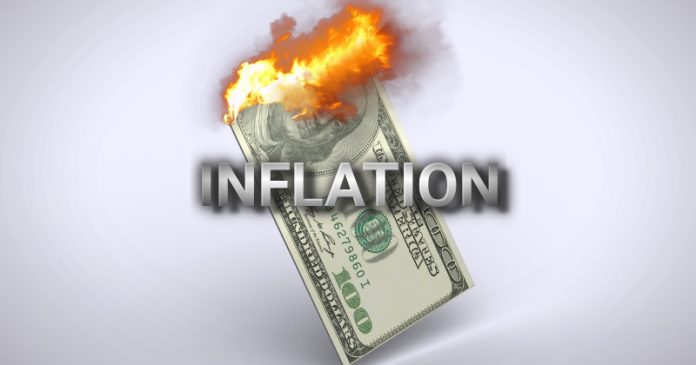 Inflation is at a 40-year high. When the price of goods and services goes up in the United States, everyone from rich to poor feels the effects. The Pew Research Center recently found that 70 percen tof American adults view inflation as a major problem in the United States. Some of the hardest hit during these troubling financial times are nonprofits.
People give when there is a good environment for giving. That's why donations increase during the holidays when people are happy and feeling charitable. However, when people and corporations feel they have less money, you can be sure they are tightening their purse strings. Charitable giving as a whole has decreased for many non-profits, including the ARC of the Treasure Coast, a charitable organization assisting and supporting people with intellectual and developmental disabilities (I/DD).
If you have been to the grocery store, you've seen the prices soar on basic American staples in our diets. In the nonprofit world, the cost of staples and other foods, and unprecedented increases in gasoline, health insurance, business insurance, housing, and non-wage operational costs are impacting these nonprofit organizations.
During last year's legislative session, Gov. Ron DeSantis and our legislators including state Sen. Gayle Harrell, R-Stuart, took the time to listen and understand our direct care worker crisis. The initial step they took is greatly appreciated and the funding they provided was critical to ensuring our ability to retain and attract our core workforce. The support staff, known as Direct Support Professionals, are essential and account for approximately 70 percent of the total costs of providing services. While we are appreciative of the funding helping our direct care staff wages, we need additional funding to address non-wage inflationary-related expenses.
When legislators look to fund the Agency for Persons with Disabilities iBudget, Florida's Home and Community-based Waiver Program for people with I/DD this year, operational costs MUST be addressed. A joint survey conducted by two disability associations, Florida ARF and The Arc of Florida, found the new rates don't cover the costs for 85 percent of their agency provider members.
Those costs can be explained by the work we do at the ARC of the Treasure Coast. We provide support and services to more than 1000 children and adults with intellectual and developmental disabilities and their families. At ARC of the Treasure Coast, we have 220 employees working across five counties. We have 16 community-based group homes in three counties, multiple after-school programs/summer camps in three counties, adult day care programs in two counties, employment training programs in five counties, and transportation services throughout all five counties.
That equates to more than 170,000 meals a year, more than $500,000 in insurance premiums, and 56,000 one-way trips to various doctor appointments, school, work, church, shopping, and other community outings. We have also seen increases in non-wage related expenses at the eight other buildings that the ARC owns and operates for day programs, training sessions, and office space. In other words, we have a large nut to crack.
On behalf of programs serving individuals with intellectual and developmental disabilities, I am asking the 2023 Florida Legislature to please consider a little bit larger allocation once again for the APD iBudget to account for inflation. We rely heavily on state funding and donations from people and companies, just like other nonprofits. So, thank you to all who donate.
While grocery prices may eventually go down, you can be sure nonprofits will continue to scramble for funds because there are so many in need.
Keith Muniz is the president and CEO of the ARC of the Treasure Coast. The ARC, (Advocates for the Rights of the Challenged) is a 501(c)(3) not-for-profit organization dedicated to empowering children and adults with I/DD through residential, vocational, educational, behavioral, and other healthcare services.
Latest posts by Guest Columnist
(see all)