State Sen. Keith Perry, R-Gainesville, would start out as a favorite to win the Republican nomination to replace retiring U.S. Rep. Ted Yoho, R-Fla., a new poll shows.
On Wednesday, Clearview Polling and Research, LLC (Clearview Research) released a poll looking at the Republican primary to replace Yoho. While almost half of the likely GOP primary voters–48 percent–were not sure, 35 percent opted for Perry who is currently not running for Congress. Businessman and former congressional aide Judson Sapp, who is an active candidate, takes 9 percent followed by Ocala Mayor Kent Guinn, who is not currently in the race, with 4 percent. Former congressional aide Joseph Millado and businesswoman Amy Pope Wells, who are both in the race, take 2 percent each while Matthew Raines pulls less than one-half of 1 percent.
Longtime Yoho staffer Kat Cammack, who launched her bid on Friday, was not included in the poll. Also left out were some potential candidates including Clay County Commissioner Gavin Rollins.
"With no other contender even in double digits, Keith Perry holds a commanding lead over all other potential candidates for Congressional District 3's seat," said pollster Steven Vancore. "We polled only likely voting Republican voters as this race will be decided in the Republican primary in this overwhelmingly Republican district.  We asked the names of those candidates recently mentioned in the media since Congressman Yoho announced that he will not run for re-election."
The poll of 401 likely Republican primary voters was taken from Dec. 16 through Dec 17.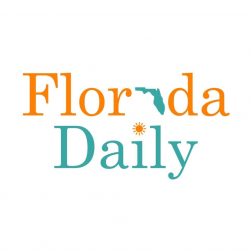 Latest posts by Florida Daily
(see all)