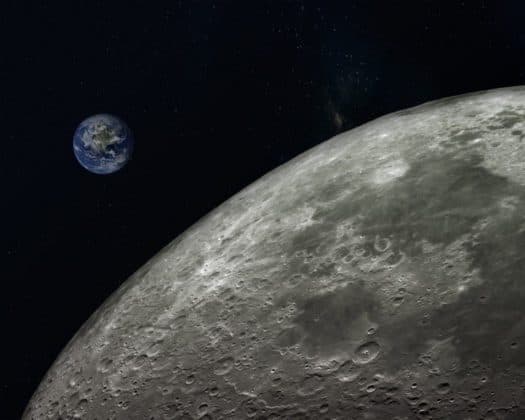 The director of the Kennedy Space Center (KSC) said he is pleased with President Donald Trump's budget proposal for his agency and NASA, saying it could help lead to more manned space flight operations.
Bob Cabana said he expects at least one manned space flight from Cape Canaveral this year.
"I am looking forward to at least one of them. Right now it looks like Space X will be ready at the end of the first quarter and flying in the second quarter of this year," Cabana said.
Cabana said keeping on schedules can be difficult in the space industry because of all of the complexities. Boeing and Space X are competing to launch astronauts and both companies have done abort tests without crew inside. The object of the tests is to make sure astronauts can escape if things and parachute back to Earth if things go wrong.
Cabana said one test went better than the other.
"We have a team on the Boeing Starliner. It is looking into the anomalies that they had on their last flight so that we can correct the problem and ensure that it is safe before we launch crew. The same goes for Space X. We still have some issues that we have to resolve before we can safely launch crew, but I'm confident that we will be able to eventually certify both of our commercial partners to fly crew to the International Space Station," Cabana said.
For NASA, the challenge is to go through those tests with commercial companies.
"We've flown test flights on both the Boeing Starliner and the Space X spacecraft.  They were uncrewed test flights, and that is why we test, in order to prove that the designs that we have, find out what is wrong and fix it, and be able to move forward and launch crew," Cabana told Florida Daily.
Cabana said Kennedy Space Center has the team and the budget to make it happen. "We are not going to be the reason that rocket does not launch on time," he said.
Now the challenge for Cabana and his team is to certify Space X's Dragon capsule for a planned second-quarter launch.
"It's an entire engineering team that is supporting the commercial crew program to certify the spacecraft, make sure Space X has met all of their requirements. We still have a ways to go in completing that certification on all of the systems," Cabana said.
NASA will be busy at Kennedy Space Center this year with 50 launches scheduled. While 10 of those will be launches by the space agency itself, the rest will be commercial.
"This really has become a vibrant spaceport for both commercial and government launch operations. The NASA launches, you have SLS and Orion, we've got launch services, we've got cargo to the space station, commercial crew to the space station.  It is just an exciting time, and there is more coming. We really are a bustling spaceport," Cabana said.
Space Launch System (SLS) and Orion are the core of NASA's long term plans to send rockets to the moon, Mars and even deep space. When that rocket is ready and cleared, NASA will work on the first Artemis mission which will be the start of a planned 2024 moon landing, sending an unmanned rocket around the moon in orbit and beyond.
"Having all the systems ready to support Artemis 1 is key, and then on top of that, we have to meet our needs to all of our commercial customers as we truly are a multi-user spaceport," Cabana told Florida Daily.
While Artemis 1 is supposed to launch before the end of this year, Cabana tempered expectations there, saying the launch date is currently under review.
With his district just north of Kennedy Space Center, U.S. Rep. Michael Waltz, R-Fla., has been a key supporter of NASA in Congress. He is a firm supporter of Trump's call for $25 billion for NASA.
"Our space industry is on the cusp of exploration – and much of that exploration begins in Florida. Space is in Florida's DNA – and I'm confident that President Trump's support of NASA will be the boost the agency needs to put the next man and first woman on the moon," Waltz said.
While Trump's proposal has to make its way through Capitol Hill, Cabana is confident Congress will approve what NASA needs since there is such broad, bipartisan support for the space program.
Reach Mike Synan at mike.synan@floridadaily.com.
Latest posts by MIKE SYNAN
(see all)