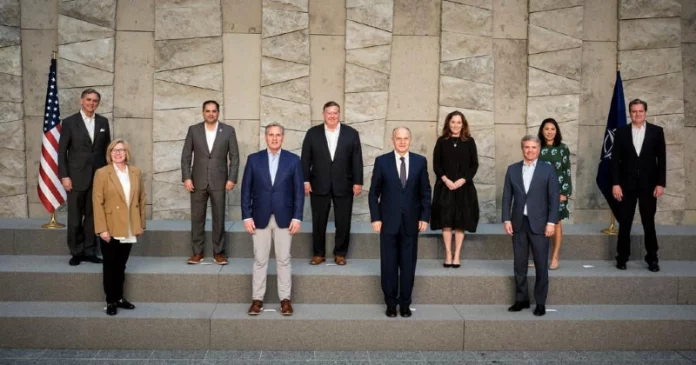 This week, retiring U.S. Rep. Stephanie Murphy, D-Fla., wrapped up a congressional tour of Europe, including stops at the Poland-Ukraine border, Poland, Romania and Belgium.
Murphy was joined by other members of Congress including U.S. House Minority Leader Kevin McCarthy, R-Calif., and U.S. House Minority Whip Steve Scalise, R-La.
"During the visit, the delegation met with U.S. and foreign government officials to discuss Russia's unprovoked invasion of Ukraine and the ways in which the United States and its European allies can strengthen their efforts to arm Ukraine's military and to assist the millions of Ukrainians who have become refugees as a result of Russia's invasion," Murphy's office noted. "The delegation met with, among others, the Prime Minister of Poland, the Prime Minister of Romania, senior NATO military and civilian officials, U.S. service-members, and Ukrainian refugees. Murphy also had the opportunity to meet personally with Floridians serving in the U.S. military, the diplomatic corps, and non-profit organizations delivering humanitarian aid. "
"Our bipartisan delegation sent a clear and unequivocal message that America stands with democratic Ukraine and with our NATO allies," said Murphy. "Based on the insights I gained during the visit, I believe the United States can do even more to help the Ukrainian people defend their homeland, to cut Putin's Russia off from the global economy, to assist Ukrainian refugees, and to defend every inch of NATO territory.
"For me personally, the most memorable and moving part of our trip was meeting with Ukrainian refugees, including many families with children," added Murphy. "As a refugee myself, and the mother of two young kids, I was heartbroken by the suffering I witnessed. But I was also inspired by the strength and resilience of the Ukrainian people. America and Europe must continue to provide them with the support they need until they can return home."
"The whole world is watching what's unfolding in Ukraine," said McCarthy. "We see the atrocities being committed by Vladimir Putin, and more importantly, we see the bravery of the Ukrainian people. We are here—as representatives of the United States—to ensure we are doing what is right to support Ukrainians as they defend themselves and their democracy.
"Poland has been an indispensable strategic partner by accepting millions of refugees, working closely with our military forces, and contributing fully to NATO as we all aim to restore peace and prosperity to the region. Our visit today should serve as a powerful message to Putin that we condemn his unprovoked attacks. Evil cannot win," McCarthy added.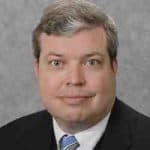 Latest posts by Kevin Derby
(see all)