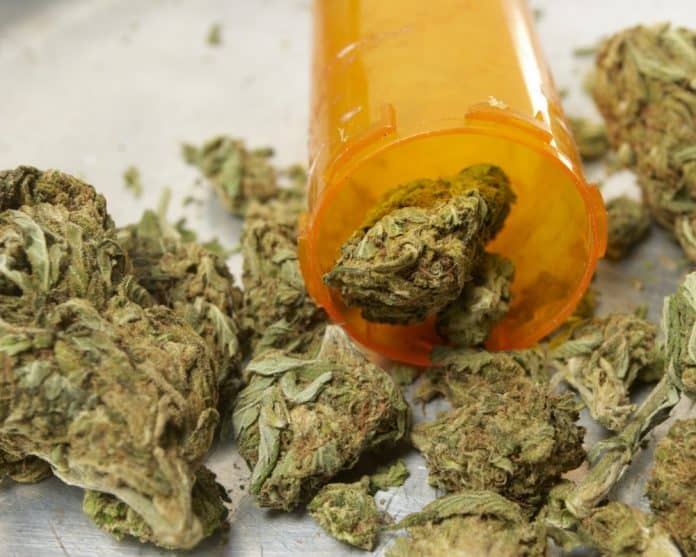 With Florida expanding medical marijuana in recent years, Knox Medical has opened the first-ever medical marijuana dispensary in Seminole County. Florida Daily talked with Knox Medical CEO Jose Hidalgo about the challenges and opportunities for medical marijuana in the Sunshine State, even as a new proposal on the matter is before the Legislature.
The Casselberry location of Knox Medical is already crowded after a soft opening and Hidalgo believes it will do well but he offered a caveat.
"It's harder than it appears to be," he told Florida Daily. "We are not allowed to advertise, so it is hard for people to know that we are here."
Hidalgo believes his company is in good shape, as is the industry as a whole in Florida, but he is keeping a watchful eye on a bill moving through the Florida Legislature that would limit the amount of THC in a flower of marijuana to 10 percent. As the legislation cleared its final committee stop, bill sponsor state Rep. Ray Rodrigues, R – Ft. Myers, told the House Health and Human Services Committee that patients just got flowered marijuana when the state government agreed to let medical marijuana be smoked.
"It's not like this is a long term product that's been received by anyone," Rodrigues said.
Hidalgo called the bill "silly" and Florida Daily wanted to know why he thought that was the case.
"It is silly because you can't," Hidalgo insisted. "You can limit the amount of THC in other formulations but the flower comes the way the flower comes. I'm sure you can get some strains that only have a certain amount of THC but the maximum a flower will have, which I find ironic, is 28 to 33 percent. Some of the extracted oil has 91 percent. Some of them have 99 percent THC."
Hidalgo noted if someone that needed medical marijuana could get 10 percent at a retail store and 28 percent on the black market, the patients will choose the more the later which he said would be a step backward for Florida.
"It just doesn't make sense," Hidalgo said. "You'll always hear me say access, access, access and it (the bill) restricts access. It pushes people to a product that is not safely manufactured and is not safe to purchase if you are going onto the black market."
Knox's CEO believes and hopes things are moving the other way. With more than 250,000 medical marijuana patients in Florida already, he thinks the number will swell to more than a million if the Legislature does not keep putting up barriers. He said allowing smokeable medical marijuana is an important step forward.
"It is the easiest way to convert patients. It is also much more cost efficient because it does not need to go through all of the pharmaceutical formulations, and consistencies and sterilizations which you need to do," he said.
Florida Daily also spoke with marijuana patient Marc Matoza who called the politicians trying to pass the bill "ignorant."
"They're trying to act as doctors," Matoza said. "Higher than 10 percent THC helps people with things like PTSD, helps with anxiety. THC helps with basically the top of your body, you know, your brain and that type of thing. So why would you take a PTSD, aka a veteran, and not give him the medicine he needs? His doctor has prescribed the medicine he needs."
The bill passed the Health and Human Services Committee by a party line 12-5 vote with the GOP majority behind it.
Rodriguez said he is simply following the science with the bill.
"We believe that there is science that shows greater than 10 percent THC has been linked to harmful effects," he said.
Under the bill that has now made it to the House floor, veterans would have their fees waived as for medical marijuana card while growers would have until January 1, 2020 to comply with that 10 percent limit on THC in the flower.
Hidalgo will watch and wait, insisting it's unlikely the bill will become law.
"It is so illogical that I just don't see it happening," he said.
Reach Mike Synan at Mike.Synan@floridadaily.com.
Latest posts by MIKE SYNAN
(see all)