 he U.S. Department of Labor will send more than $2.4 million to the Sunshine State to battle fraud during the current coronavirus pandemic.
The funds are part of $49 million being sent to 28 states and territories through the Pandemic Unemployment Assistance (PUA) and the Pandemic Emergency Unemployment Compensation (PEUC) programs.
"By law, states must have an adequate system for administering the PUA program including procedures for identity verification or validation. The funding announced today will go to the first 28 of the states and territories to apply and will assist them with administrative expenses incurred from implementing this identity verification requirement for the PUA program and/or assist with enhancing existing identity verification tools and procedures," the Labor Department noted. "On Aug. 31, 2020, the department announced a similar funding opportunity of $100 million to states for fraud prevention activities in the PUA and PEUC programs. States have used these funds to hire additional staff to investigate suspicious claims; to connect with the Unemployment Insurance Integrity Center's Integrity Data Hub to utilize an identity verification service; to implement integrity tools and software to conduct further identity protections and fraud screening; and to purchase predictive analytics tools/services."
"The U.S. Department of Labor is committed to supporting states as they implement tools and strategies to combat fraud schemes and criminal activity while being responsive and timely in processing legitimate claims," said M. Patricia Smith, a senior counselor to the U.S. Labor secretary. "These funds will help strengthen states' anti-fraud efforts, which are critical for preventing identity theft and ensuring states pay unemployment benefits only to eligible individuals."
"Unemployment insurance integrity is a top U.S. Department of Labor priority, and we are partnering with states as they innovate and apply new solutions to combat criminal attacks on their unemployment insurance programs," said Principal Deputy Assistant Secretary for Employment and Training Suzi LeVine. "Criminals adapt their fraud techniques routinely, so we must be vigilant and determined to prevent those eager to deprive unemployed Americans of money they desperately need in these difficult times."
Florida will get $2,041,200 in PUA funds and $388,800 in PEUC funds.
Reach Kevin Derby at kevin.derby@floridadaily.com.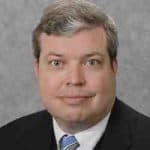 Latest posts by Kevin Derby
(see all)