 On Monday, Gov. Ron DeSantis named Judge Laurel Lee, the wife of current state Sen. Tom Lee, R-Brandon, as Florida's Secretary of State. Lee replaces Mike Ertel who resigned his post last week after pictures of him wearing blackface were published.
Lee is a Circuit Court Judge in Florida's Thirteenth Judicial Circuit in Hillsborough County. She was named to that post by then Gov. Rick Scott back in 2013. Before that, Lee was an Assistant United States Attorney in the Middle District of Florida and an Assistant Federal Public Defender in the Middle District Court of Florida.
DeSantis weighed in on why he named Lee to the post on Monday.
"It is clear to me that Judge Lee's background and experience make her an excellent choice to serve as Secretary of State for Florida," said DeSantis. "She is ready to handle the important elections administration duties and cultural responsibilities accorded to this position with a steady hand and good judgment."
"I am humbled to serve the people of Florida as Secretary of State, an important position with many responsibilities," said Lee. "I thank Governor DeSantis for allowing me the privilege to continue my public service in this new capacity."
The governor's office stressed her background.
"Lee learned the meaning of public service from a young age. Raised in a military family, Lee's father is a veteran who served thirty-one years active service in the United States Air Force while her mother worked as a public school teacher for thirty years," DeSantis' office noted. "Lee presided in the Circuit Civil Division and the Civil Appellate Division of the Thirteenth Judicial Circuit. In addition, Judge Lee presided over the East County Civil Division and the Domestic Relations Division. She was a member of the Florida Supreme Court's Steering Committee on Families and Children in the Courts and the Florida Supreme Court's Commission on Trial Court Performance and Accountability."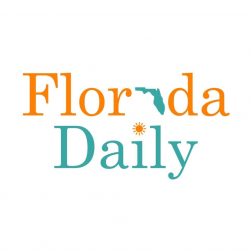 Latest posts by Florida Daily
(see all)