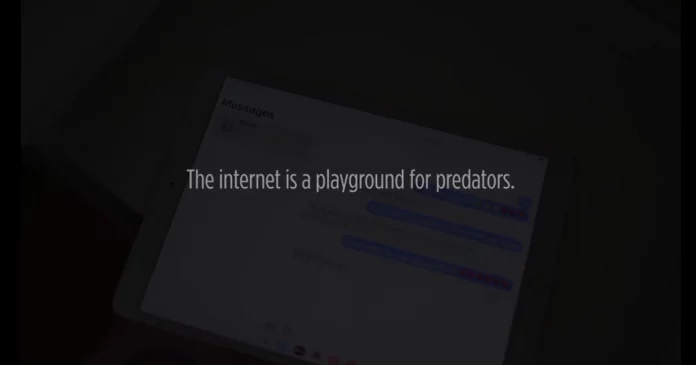 This week, Lauren's Kids announced its recognition as a winner in the 2021 Sharecare Awards in the Behavioral/Mental Health category for their "the Internet is a Predator Playground" public service announcement (PSA) which highlights the digital dangers found online and the need to combat online exploitation and predation.
Lauren's Kids is one of 18 winners in the third annual Sharecare Awards across categories spanning various media formats, health topics, and individual achievements.
"We are honored to receive the Sharecare award for our PSA, The internet is a Predator Playground," said state Senate Democratic Leader Lauren Book, D-Plantation, the founder and CEO of Lauren's Kids said. "Unfortunately, where kids go, so too do those who wish to harm them. Each Internet-capable device acts as an open door for millions of people, directly into your – and your child's – life. While the internet serves as an invaluable resource when used for a child's education, entertainment, and discovery, parents must realize that the digital world is also a playground for skilled predators."
This past year and a half, children and teens' increased reliance on digital devices during COVID community closures has exacerbated the threat of online predation, and according to the National Center for Missing and Exploited Children, there has been a 97.5 percent increase in online enticement reports in 2020 compared to that same 12-month period in 2019.
"Establishing an Internet code of conduct is important for children of all ages to understand that their behavior online should mirror their behavior in the physical world," Book said. "Armed with the knowledge that 95 percent of child sexual abuse and exploitation is preventable through education and awareness, I urge families and youth-serving organizations to use June – Internet Safety Month – to learn about ways to keep children safe online."
Now in its third year, the Sharecare Awards is honoring Lauren's Kids and all 2021 award winners with a month-long social campaign featuring a range of health and well-being influencers and celebrity activists, including NBA Hall of Famer Dominique Wilkins, singer and songwriter Alicia Keys, and CNN chief medical correspondent and inaugural Sharecare Award winner Dr. Sanjay Gupta, among others. As category winners are revealed via Sharecare's Facebook and Twitter channels, the virtual Sharecare Awards celebration aims to amplify the important work of each honoree while allowing the general public to take part in the awards program from anywhere with the hashtag #AllTogetherBetter.
"Over the last year and especially in the challenging pandemic environment, we've witnessed the invaluable role that digitally driven content, programs, and initiatives play in promoting our collective well-being," said Donna Hill Howes, chief nursing officer and senior vice president of corporate partnerships at Sharecare. "It's our privilege to celebrate and showcase the best-in-class work of our winners who show the impact education, awareness, and inspired action can make in creating healthier populations now and into the future."
The Sharecare Awards is operated through the Sharecare Foundation, a nonprofit entity that Sharecare established solely in support of this awards program, with the support of its generous sponsors and in association with NY NATAS, which fosters creativity and inspires artistic and technical excellence through the renowned Emmy Award. Entries were judged by the Sharecare Awards Academy of Judges – a curated team of leading healthcare and media professionals with expertise in each of the competition categories. The Sharecare Award in each category was determined after a second round of judging by the deans of the Academy of Judges and a committee of additional experts.
Latest posts by Florida Daily
(see all)