As he continues his bid to unseat U.S. Sen. Bill Nelson, Gov. Rick Scott kept his focus on showcasing his crime fighting credentials this week.
Earlier this week, Scott unveiled the support of 55 of the sheriffs who lead law enforcement in all 67 counties across Florida.
On Thursday, Scott was in Hialeah to unveil the support of Florida Police Chiefs Association, the first time that group ever made an endorsement in a federal race. The  Florida Police Chiefs Association represents more than 900 law enforcement leaders across the Sunshine State.
"It has been an honor to partner with Florida law enforcement during my time as governor to keep our families, visitors and communities safe, and I am proud to accept the unprecedented endorsement of the Florida Police Chiefs Association today," Scott said on Thursday. "The Florida Police Chiefs Association and Florida's law enforcement officials have worked nonstop to protect our state, even in the face of extreme challenges, which has helped Florida's crime rate reach a 47-year low. I look forward to continuing to work together to bring our focus on public safety to Washington."
Amy Mercer, the executive director of the Florida Police Chiefs Association, weighed in on why her group was backing Scott's Semate bid.
"Governor Rick Scott is a true friend and partner to law enforcement across the state and it is an honor to offer our endorsement of his bid for the U.S. Senate," Mercer said. "Today's endorsement is a historic milestone for the Florida Police Chiefs Association as the first endorsement of a candidate for U.S. Senate. Governor Scott has demonstrated leadership in the face of immense challenges over the past seven and a half years, and unlike many career politicians in Washington, when Governor Scott makes a commitment, he follows through. Governor Scott has been a champion for public safety and a great friend to the law enforcement community, and we look forward to continuing to work with him to protect our families and communities once he is a member of the U.S. Senate."
Kevin Derby can be reached at Kevin.Derby@floridadaily.com.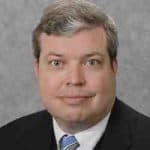 Latest posts by Kevin Derby
(see all)