The Liberty First Network (LFN) unveiled its report card for Florida legislators over the past two years and found only a handful of champions.
The Liberty First Network defines itself as "dedicated to advancing legislation in the Florida Legislature that will reduce the size and scope of government and increase individual liberty" and graded legislators on 20 votes over the past two years.
"The Liberty First Network believes that true freedom and liberty consists of both economic liberty and personal liberty and the two are not divisible," the group noted. "Legislation was selected for this scorecard based on taxes, regulations and free market solutions as well as private property rights, right to defend oneself, protection from unreasonable searches and seizures and the right to due process."
State Rep. James Grant, R-Tampa, earned the highest marks in the Florida House. Over in the Senate, state Sen. Greg Steube, R-Sarasota, scored the highest.
Besides Steube, in the Senate, the LFN honored Republican Jeff Brandes, R-St. Petersburg, as a "Champion of Liberty." Over in the House, along with Grant, Republican state Reps. Cord Byrd of Jacksonville Beach, Byron Donalds of Naples, Jason Fischer of Jacksonville and Blaise Ingoglia of Spring Hill were named "Champions of Liberty."
Alex Snitker, the president of the LFN, weighed in on the scorecard on Tuesday.
"While the 2017 and 2018 sessions saw several of LFN's priority pro-liberty bills pass, such as ride-sharing legislation and legislation to protect Doctor-Patient Direct Care agreements but we were also disappointed that in response to the tragedy in Parkland," Snitker said. "The Florida Legislature unnecessarily took the gun rights away from 18, 19 and 20 year- old citizens of Florida.
"Also disappointing is that the Florida Legislature still has not seriously addressed the spending problem with another record spending budget in 2018 despite warnings from the state economist of impending budget deficits," Snitker added. "Even taking out the additional funding needed for Hurricane Irma disaster relief and the school safety program, the Florida budget grew to a record level."
While Republicans scored better than Democrats on the LFN scorecard, there were plenty of bad marks to go around. Despite GOP control of both chambers, a majority of legislators–25 out of the 40 members of the Senate and 64 of the 120 members of the House–earned "D" or "F" grades from LFN.
Kevin Derby can be reached at Kevin.Derby@floridadaily.com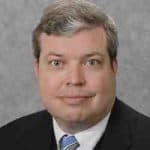 Latest posts by Kevin Derby
(see all)