 Former Rhode Island Gov. and U.S. Sen. Lincoln Chafee, who held office as a Republican, an independent and a Democrat, ended his bid for the Libertarian presidential nomination over the weekend.
Chafee, who started his campaign back in January, bowed out of the race on Sunday.
"I enjoy campaigns. It is rewarding to participate in our electoral process; to exchange ideas with other candidates, to offer to the voters our experiences, visions for the future and open to inspection our past records," Chafee insisted. "As a new Libertarian, I entered the race for the nomination for president and have met Libertarians from California to Alabama to New Hampshire. This adventure obviously changed with the frightening coronavirus outbreak even as our campaign made a successful transfer to virtual connections via social media."
"However after a tremendous amount of thought, I am no longer going to be a candidate for our Party's nomination. I look forward to helping other Libertarians seeking office," Chafee added. "I share with Libertarians many views but especially our aversion to foreign entanglements. In the eighteen years since I voted against the Iraq war, I have experienced the difficulty of having intelligent discussions on American foreign policy and the use of our military overseas. It is almost a forbidden subject. Others who have tried, such as Ron Paul and recently, Tulsi Gabbard I'm sure would agree. The invasion of Iraq was based on a falsehood, a falsehood supported by so many in government and the media. The ramification of this mistake is with us today as we face the COVID 19 epidemic trillions in unnecessary debt."
"I am still motivated by my personal experiences as an anti-war candidate but accept that the timing is difficult for me as a Libertarian in 2020. Thank you to supporters and volunteers, your energy, passion and smarts added to the joy of campaigning," he concluded. "Stay safe, best wishes."
Now 67, Chafee is the son of John Chafee who served as governor of Rhode Island and represented that state in the U.S. Senate for more than two decades until his death in 1999. The elder Chafee also served as President Richard Nixon's Navy secretary.
The younger Chafee made his political debut as a member of the Rhode Island Constitutional Convention in 1985 and was elected to the Warwick City Council in 1986. In 1992, he was elected mayor of Warwick. With his father planning to retire from the Senate in 2000, the younger Chafee was already running to replace him as a Republican. When his father died in 1999, the younger Chafee was appointed to replace him and was elected in his own right in 2000.  In the Senate, Chafee's opposition to the Iraq War helped alienate him from the Bush administration. Despite that, Rhode Island voters removed him from office in 2006.
Running as an independent, Chafee bounced back to win the 2010 gubernatorial election and he joined the Democrats in 2013. Later in 2013, Chafee announced that he would not run for a second term. In the 2016 election cycle, Chafee made a bid for the Democratic presidential nomination though he dropped out quickly after the first debate in which he garnered low marks.
In 2016, former Gov. Gary Johnson, R-NM, won almost 4.5 million votes and took almost 3.25 percent as the Libertarian presidential candidate. With Chafee now out of the race, the current pack of Libertarian candidates does not include any prominent politicians who won a major elected office though buzz continues that U.S. Rep. Justin Amash, I-Mich., could seek the party's nomination.
Reach Kevin Derby at kevin.derby@floridadaily.com.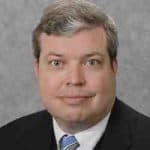 Latest posts by Kevin Derby
(see all)